Skype for Android is updated with better visual design
On Wednesday, many of us began to receive a new update of Skype for Android to version 5.6 that improves navigation within the app. The improvements include changes to the interface in areas such as the recent chats, user icons and how to display text in the talks.
Recent chats tab now displays more information about groups conversations, being the most important change when the recent tab shows a preview of the talks, so you can see more information in the same window and follow the thread of conversation.
Also, Skype for Android now shows when contacts are online, regardless of which tab you are within the application. Contact icons (or avatars) have also received a number of changes to streamline and simplify the app, so now all the icons have the same round format. Finally, there are also changes within the talks, and now the text bubbles have lowered their tone to avoid distracting and highlight text being more readable. Skype developers say that this improvement will be much welcomed by users in group chats.
The update is available in the Play Store and can be downloaded for free.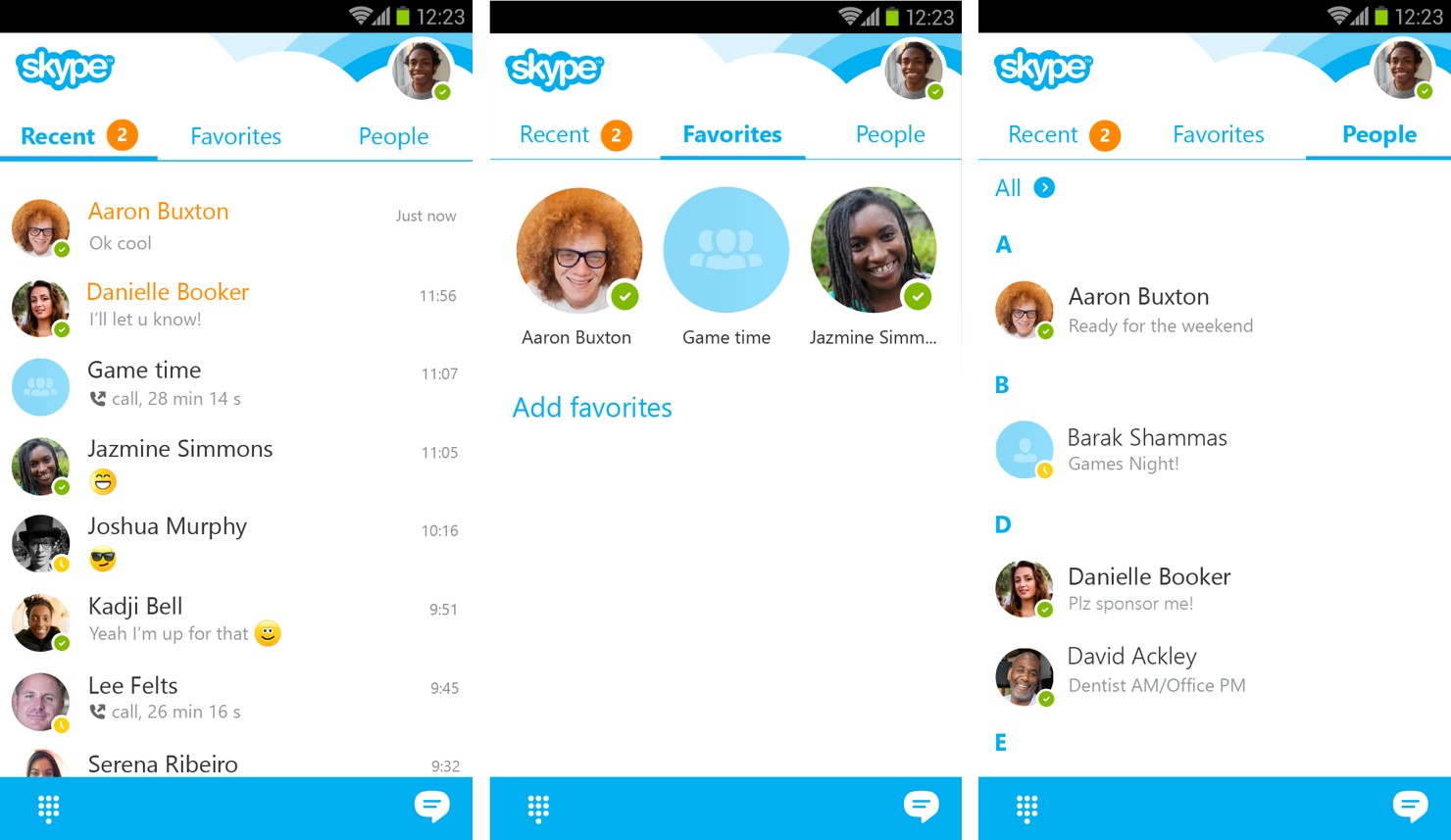 One aspect in which Microsoft continues to invest great efforts into Skype is the user experience, being aware that there can always be room for improvement. It seems that the company is willing to optimize the performance of Skype for Android version, solving and improving the performance of the software to make it more stable.
From the Skype team they invite to Android device users to carry out the upgrade, which also may discuss their impressions so that they are taken into account and would provide for future improvements.
Skype for Android is updated with better visual design