Samsung prepares a stand-alone smart watch
Samsung prepares a stand-alone smart watch
According to a report by GigaOM based on sources from the Wall Street Jounal, Samsung would launch another smart watch to the market, adding a new device to its portfolio of wearable devices.
This new device would include a microSIM card and would be able to make phone calls without connecting to a smartphone. Besides, it also has a camera, can send messages, and includes GPS, Bluetooth, and even a heart rate monitor.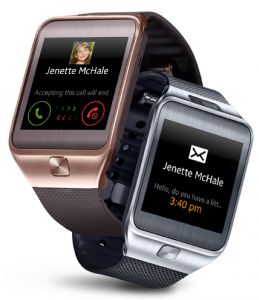 Most smart watches currently on the market rely on a smartphone because they doesn't have a SIM card and therefore can't receive or make phone calls. Currently, only a few independent watch manufacturers offer this possibility. The best known is the Omate True Smart, which can be used as a stand-alone device.
The True Omate Smart includes a 1.3 GHz dual core processor and runs Android 4.2 operating system. It can make and receive voice calls, write and read messages, and install all kinds of apps from Google Play, thanks to the 2G and 3G connectivity data. The TFT screen has 1.54 inches and 240 x 240 pixels resolution, and it can work with two different configurations, either connected to a smartphone or as a stand-alone device.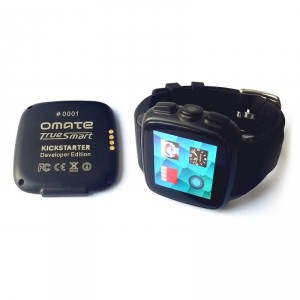 Samsung's new device is expected to have some similar characteristics. The only major difference is found in the operating system, since the tools Omate True Smart runs on Android and the new Samsung smart watch uses its new OS Tizen.
With this device, Samsung extends the current offer wearable devices, consisting of 3 smartwatches (Galaxy Gear, Gear 2, Gear Neo) and a smart band (Gear Fit). Unlike the Galaxy Gear, Samsung launched the Gear 2 and Gear Neo, both running Tizen. It seems that the company wants to expand its use, which would allow them to better compete with Apple and Google operating systems. The only Samsung smart watch that runs on Android is the Galaxy Gear, but the company has already announced that the new update will bring a change of operating system.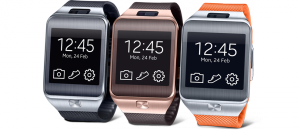 All studies agree on the rising of wearable devices sells for this year, and Samsung will be present in the market with all the possible types of smart watches and wrist bands. This new device will be presented in late June or early July, and about the same time will be launched the smart watches from LG and Motorola, the LG G Watch and the Moto 360, both running Android Wear. Competition in this sector is becoming fierce and Samsung is diversifying its offer to cover all the possible niches.
However, its usefulness is not yet clear to everyone. It is not easy to justify spending hundreds of dollars on a device that is often nothing more than an extension of the smartphone, and can't work properly without it. In this case, the new Samsung smart watch has the advantage that it can operate as a fully independent device. We still need to wait for the specifications and price, to see if it is a good alternative to the Omate TrueSmart, already on sale for about $299.
Sources: GigaOM and the Wall Street Journal.