Samsung News: Galaxy W and Samsung Z
Samsung News: Galaxy W and Samsung Z
We just got two new news from the Korean company. On one hand, we have the new Samsung phablet with an undisputed record size: the Galaxy W. On the other hand, we have the Samsung Z, the first smartphone from Samsung running Tizen, the operating system developed by the company. Both have been developed for a very specific market and probably will not be sold worldwide, but the two have broken significant barriers in the development of the company's smartphones.
Samsung Galaxy W
It is a mid-range smartphone with a huge size. With its 178 mm long, it features a 7-inch TFT screen, blurring the line between tablets and phablets.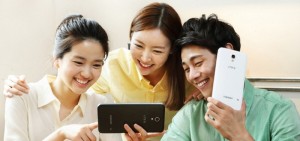 The rest of the specs are not very impressive, as it is aimed at a wide audience, trying to keep a reasonable price. The screen is 720 pixels, maybe nothing very impressive for a device of this size. It has a quad core processor running at 1.2 GHz, 1.5 GB of RAM and 16 GB of memory expandable to 64 GB with an SD card. The Galaxy W has two cameras, a rear 8 MP one and a 2 MP front one. It is powered by a 3,200 mAh battery and runs Android 4.3 Jelly Bean.
The new device will be released exclusively in Korea, where there is a high demand for large phablets. Its price is close to $400 and it will be available in white, black and red.
More information at Samsungmobile.
Samsung Z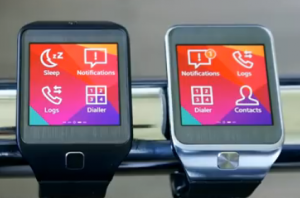 Samsung first introduced the Tizen operating system with the smart watches of the Gear series, and now it has spread to mobile phones. The company recently updated the original Galaxy Gear to run the Tizen operating system, which already carries the new smart watches company (the Gear 2 and Gear Neo).
The Samsung Z work with 2.2.1 Tizen, and the company says that the start time will have a faster startup. It supports multi-tasking and high-quality graphics in both 2D and 3D. In addition, it also includes an Ultra Power Saving Mode that allows the phone to operate for emergencies even at extremely low battery levels.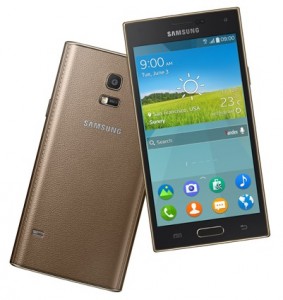 The Samsung Galaxy Z has a HD Super AMOLED 4.8-inch screen with 1280 x 720 pixels and a quad-core processor running at 2.3 GHz. It has 2GB of RAM and 16GB of internal memory, expandable up to 64 GB via SD card. It has a 8 MP rear camera and a front 2.1 MP one. The device includes accelerometer, gyroscope, proximity sensor, compass, barometer, fingerprint reader and heart rate, among other sensors. It is powered with a 2600 mAh battery.
The Samsung Z will be initially release in Russia, and gradually expanded to other markets. It will go on sale in the third quarter of the year in two colors, gold and black.
More information at Samsung.