Samsung Galaxy Note 6 could be released in mid-July with Android N
Samsung could have a big market move soon, at least according to what is claimed by Korean sources, of course not confirmed: the next-generation phablet Galaxy Note 6 could be released as early as mid July and with Android N.
The next-generation phablet Samsung Galaxy Note 6 could bring two big surprises: an early onset to the middle of next July and the presence on board from the beginning of Android N, the successor of Marshmallow. That at least is what some Korean sources say, which of course are currently unconfirmed.
Although these statements are to be taken with caution, they seem plausible. Take for example the date of onset. The Galaxy Note 5 last year was launched in August, but Samsung has never been consistent as regards the launch dates, the Note 3 for example came in September of 2013, while the Note 4 in October 2014. An advance of a month so it would be quite possible, although the perk of this possible decision does not appear immediately obvious.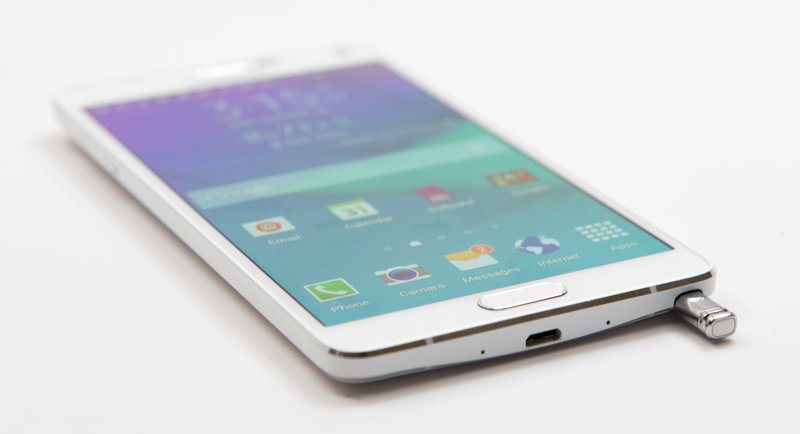 Same thing with regard to Android N. The Mrrshmallow last year did not arrive on the market until October 1, on board of the new Nexus 5X and 6P, but this year the preview for developers came first and then we can not exclude that the availability of the operating system can be anticipated. If anything instead may cast doubt that, for the first time, is not a family of Google's Nexus device to reach the market with new OS on board, but instead the product of a partner, albeit important as Samsung.
As for the hardware specifications finally Samsug Galaxy Note 6 should represent a substantial jump compared to Note 5, which did not convince fully because of its partial overlap with Galaxy S family. The Note 6 may have a much larger display, probably around 5.8 inches, while inside we could find no less than 6 GB of RAM and a space dedicated to the storage of 256 GB.
Samsung Galaxy Note 6 could be released in mid-July with Android N