Rymdkapsel, a wonderful, minimalistic and highly addictive game
Rymdkapsel, a wonderful, minimalistic and highly addictive game
Rymdkapsel is a game created by Martin Jonasson with music by Niklas Ström. It was originally launched in May 2013 on the Vita, and released in August on iOS and Android. The game has expanded and has been continuously growing and it's now preparing a PC version that will be available January. This new versions will feature two additional game modes with more missions, new monoliths and two additional songs.
Rymdkapsel is described as a slow, meditative strategy game set in space. You need to build a space station using tetromino-shaped pieces, which form the rooms of the base. All the game is set on a flat plane, with rectangular workers that generate resources and defend the base against attackers. These attackers come in waves, leaving periods between attacks for the building and expansion of the spatial base. The difficulty of the attacks increases with time, and the main objective of the game shifts from expansion to survival as time goes by.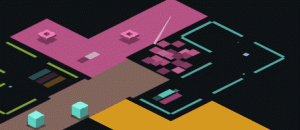 The workers search for monoliths, which provide additional shield, upgrades and speed. The different rooms available are needed for growing food (the gardens), cooking (kitchens) or extracting mineral, among others.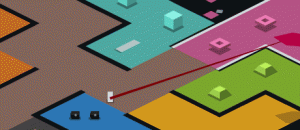 You must try to build your base as efficient as possible, both in terms of resources as well as in defense capacity. The game has three objectives that need to be fulfilled: survive 28 waves, research all four monoliths available in less than 45 minutes. The strategy is a key point, as you need to combine the challenge of exploring the galaxy around you while building an efficient station able to defend itself from the attack waves.
Rymdkapsel was included in a Humble Bundle sale, and it helps the company reach the 200.000 copies sold on December 2th. You can purchase the game on the App Store and Google Play for $3.99.
More information at Rymdkapsel.com