Rumored OnePlus X revealed specifications and physical appearance
After the success of the OnePlus One, a real flagship killer at the time with still a long way to go, it was somewhat likely to see the company confirming a mini or compact terminal version, in other words more clipped than the original and therefore a slightly smaller to capture the attention of a less rich public.
However, none of this happened and doubts remained among us if really its successor of OnePlus 2 and the company would give birth to a compact version, and everything points to yes and immediately. As usual, after certification by the FCC, thanks to the available documents we have been able to obtain, along with a fairly accurate specifications sheet, the physical aspect of so-called OnePlus X.
Surprisingly, design is a completely new look and most similar to the usual smartphones enter the market, which is striking given that it is not at all like its older brother. This is because in the rear incorporates a crystal that draws a 2.5D curvature, or rather slightly protruding at all ends. To the naked eye and the image quality, it seems that could incorporate the same metal frame covering all sides of the terminal, providing a finished premium and greater resistance.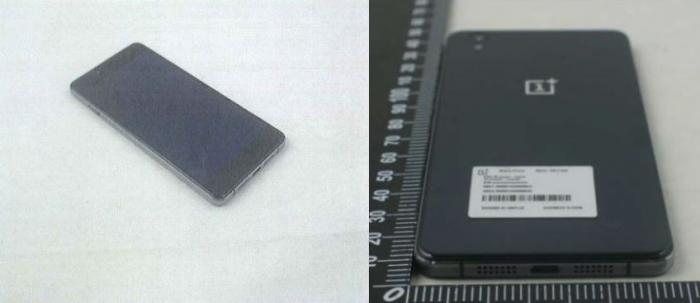 Given the position of the terminal, clearly we appreciate what could be two speakers at the bottom accompanied only by one microphone, similar to other terminals as seen in the market. Connector, the absence of more detail suggests that it will be USB Type-C, and the camera is located on the top left next to the LED flash.
Regarding the specifications, in the same documents they make mention of components as a MediaTek Helio X10 processor, Sony IMX258 f/2.0, 2 GB of RAM, 13 megapixel sensor main camera, 5 megapixel front camera, 2450 mAh battery, OxygenOS based on Android 5.1 Lollipop and available in 16 or 64 GB of storage. As for the fixed price expected around $249, quite successful case of a terminal worthy of hobnobbing in high-end and get unrestricted purchase as controversial invitations, assured that the company will record sales of the more satisfying.
Rumored OnePlus X revealed specifications and physical appearance