RoboCop is back!
RoboCop is back!
José Padilha, author of Elite Squad, is about to introduce a new version of Robocop, focusing on the internal conflict of the robot police. Taking advantage of the new film that will be released on February 12th in USA, Glu Mobile has released the game for mobile devices.
Robocop is a third person shooter game in which you must eliminate all the enemies you find and improve the skills of the famous robot police. It is set in a near future in the mythical city of Detroit. The game consists basically in pointing, shooting, and dodging bullets. Throughout the various missions, we will save hostages, try to capture informants, fight with other robots and eliminate all kinds of enemies. Meanwhile, with each success, we will obtain some coins that we can use to improve the charismatic protagonist and his weapons.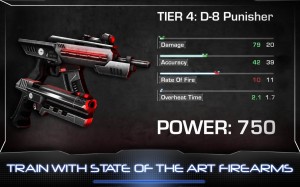 Like other tittles of the company, Robocop is a freemium game, which we can install totally free but in which there are plenty of options available to enable via in-app purchases. Thus, we can gain more life or buy new and powerful weapons, which will help us in the most difficult missions. In principle there isn't any option that requires payment of a mandatory fee, but the difficulty of some missions of the game and its timing will almost turn the in-app purchases into a requirement.
Glu Mobile is the company behind titles like Eternity Warriors or Deer Hunter. Founded in 2001 in San Francisco, it has been expanded until the currently situation in 4 different countries.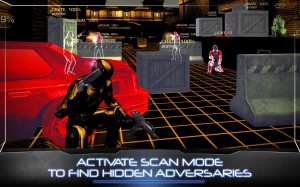 The game is available for Android and iOS devices. It's free, so if you enjoyed the movie and the shooting games, you have no excuse not to give it a try! Can you download it from the App Store or Google Play.