Remix is the Android OS for PC and we will know it in mid-January
No, this is not an official Android version developed by Google. Remix OS is a kind of operating system based on Android x86 precisely, it is about to bring out a second version of this operating system, which promises to be effective and easy solution to enjoy Android on a PC.
Remix OS 2.0 is an operating system that combines the experience of a PC with the experience of Android. Specifically, Windows 10 with Android. Remix OS 2.0 only weighs about 8 GB and is able to run more than one application at a time while preserving Android interface. These applications can be managed by a task bar and a button "Start" to clear part of having a personal desktop, keyboard and mouse. With regard to compatibility with Android applications, Remix OS 2.0 has no major problems.
Popular applications such as Facebook, Clash of Clans, WhatsApp, Instagram or Google Chrome are 100% compatible with OS Remix. Above, notifications that can cause these applications will be received the same way in our PC, and of course the Android Lollipop is the version of Android in which Remix OS is based. Other details that differ from the rest OS that bring Android to the PC are for example the integration of a file manager, gestures as selecting more than one item or move the mouse applications, bluetooth, video preview, capture custom screens, keystrokes and even widgets.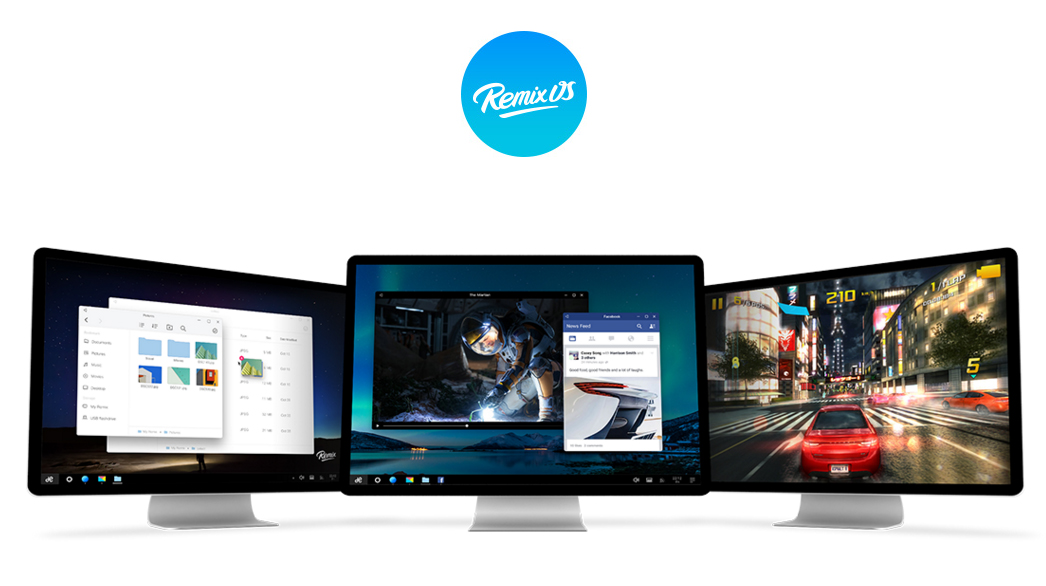 Remix OS can be found as a disc image or as an external device, such as a sort of Mac Mini. In fact, Remix OS has ethernet connection, HDMI, microSD slot and even audio jack; all this for $ 70, as announced today at CES in Las Vegas. Remix OS is great for those who want more than just Android smartphone, being compatible even with Mac's operating system, and without requiring large components is capable of running lagfree.
Remix OS 2.0 has promised to be released on January 12, and the update does not involve any cost. Roughly Remix OS has negative aspects as incompatibility with some peripherals and some essential programs on a PC, but for now only seeks the best Android experience to enjoy. In fact, the gossips call it for what it Chrome OS should have been.
Remix is the Android OS for PC and we will know it in mid-January