Pressy comes wrapped in some controversy
Pressy comes wrapped in some controversy
Pressy is the result of a Kickstarter campaign which managed to gather an amount of money well above the desired target. The product attracted the attention of a lot of people who contributed, and now they finally are going to be able to test the final device.
The idea is simple. Pressy is a configurable physical button that connects to the headphone jack of any Android smartphone. It is fully configurable, and can be used for several functions at once through a simple configuration app based on the number and length of the button's click. For example, we can shoot a photo by a short click of the button, activate the flashlight with a long press or start a voice recording with two short clicks.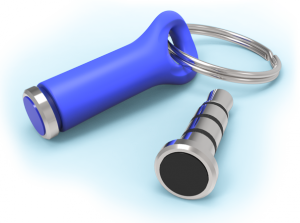 The idea attracted much interest because it allows the degree of customization required to be helpful to almost everyone. Moreover, it requires no more than a free app installation and can be easily put on and removed with only connect it to the smartphone's headphone jack. When we're not using it, we can easily store it in a special cover available in four colors, white, black, blue and red.
So far so perfect, except for the delay that has accumulated. The launching date was initially set for the month of April, but so far they have just started to send the first units. However this would not be a much bigger problem if during the time it takes to finish the product, another brand has taken the lead on the market.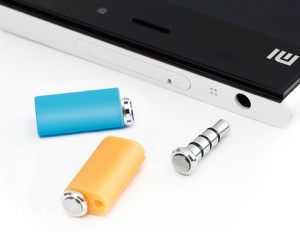 The company is no more and no less than Xiaomi. The famous Chinese company has launched a product with virtually the same specifications at a ridiculously low price. If Pressy has gone on sale for $ 27 you can get a MiKey for less than $ 5. However, on Xiaomi's website they warned the buyers, assuring that it works exclusively with MiKey Xiaomi smartphones or redmi (hongmi), so if we have a phone of any other company we may not be able to make it work. Furthermore, Pressy is compatible with any smartphone that uses Android, so for all the people that don't have a Xiaomi, no competition possible.
In addition, the company responsible for Pressy expected to offer a higher quality, in part because the official app can already be downloaded from the Play Store. This app seems to offer a bigger number of customization options than their Chinese competitors. To avoid being used on similar products from other brands, the app requires an unlock code that comes with each physical unit.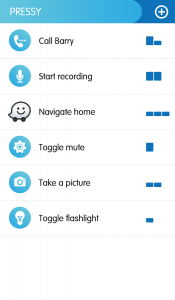 If we wanted one, we can make a preserve on the official website, but we will need a little patience, as the shipping can take between 1 and 3 weeks to arrive, depending on the country where we live.