Pokemon Go for Android and iOS available from July
In July 2016, Nintendo will realize the childhood dream of thousands of people who have lived their adolescence in the 90s to become Pokémon hunters. With the free-to-play game of augmented reality Pokémon Go, in fact, the smartphone will become a locator to track Pokémons nearby.
We have already seen the debut of this game in the virtual reality with Oculus Rift, but how it would play with Pokémon in the real world? The game is a collaboration between Niantic Labs and The Pokémon Company -and Nintendo, obviously- that will exploit virtual reality and location technology (GPS) to allow players to interact and capture the pocket monsters in the real world.
The main gameplay will involve looking through the smartphone's camera while the screen software will develop digital monsters in that environment. You can use a wearable device with the shape of a Poke Ball made by Nintendo, the Pokémon Go Plus, which connects to your smartphone via Bluetooth and flash and vibrate near a Pocket Monster. Pressing the LED will allow players to perform basic interactions without opening the dedicated application, such as "throw" a Pokeball.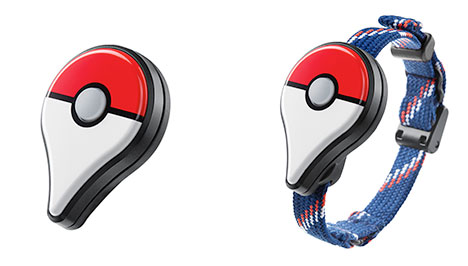 You can become coach and move through points of interest near where you live -or wherever you happen to be- to capture Pokémon and combat in gyms, which are located close to many landmarks. At any time, the gyms will be controlled by one of the three teams, red, blue or yellow. You can take control of the gyms for your faction if promoted in combat with your Pokémon.
Collaborating with others in the real world will increase your chances of winning. Nintendo has also clarified that players will be able to level up to capture the strongest Pokémon. There will also be prizes that players can use to evolve Pokémons. As for the scope legendary, as Pokémon Mewtwo and Zapdos, it is unclear whether and how Nintendo wants to give way to catch them.
Pokemon Go for Android and iOS available from July