Oukitel K10000, the 10,000 mAh smartphone is now available for pre-order
One of the most important points in today's smartphones is the battery life, which is the counterpart for enjoying many interesting features. Depending on how you use your device but also depending on the capacity of the battery, you will have to charge the battery every day and even, in the worst cases, several times a day.
The powerbank or laptop batteries can help to solve this problem, but the fact is that it is a bit cumbersome to have to walk with your plugged into one smartphone. However, the Asian company Oukitel has decided to end this problem, presenting the Oukitel K10000, the first smartphone with 10,000 mAh battery. The Oukitel K1000 is a device that has a 5.5 inch screen with a resolution of 1280 x 720 pixels. Although we do not know yet the dimensions and weight of this terminal, but judging by the pictures we have seen, this is thicker than normal to accommodate this capacity battery.
The specifications we find in the Oukitel K10000 are a Mediatek MT6735 quad-core processor at 1 GHz, 2 GB of RAM and 16 GB of internal storage memory expandable via micro SD cards. In addition, the device features a 13-megapixel rear camera with flash, and a front camera of 5 megapixels. This device also has support for 2G, 3G and 4G LTE networks, so that we can have access to high speed Internet, rate and coverage.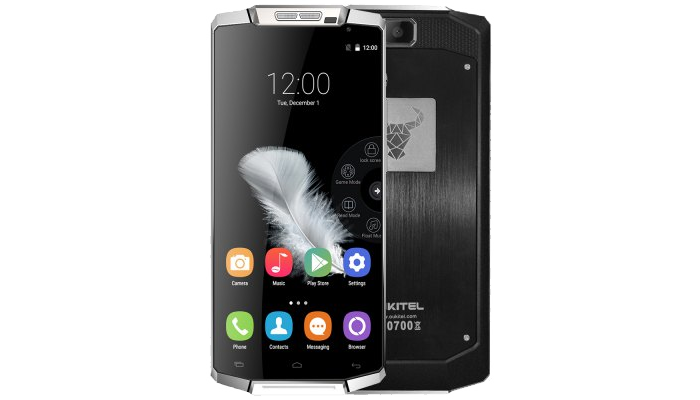 The Oukitel K10000 comes with Android 5.1 Lollipop as standard, this version of the little green Android improved the problems of battery consumption of RAM on the operating system, but will be when updating to Android 6.0 Marshmallow when things should get even better. So, joining the OS factor with its high-capacity battery, this is a phone that can make us go back to those glorious days when the battery lasted a whole week.
It is likely that many people think it does not need much autonomy in a smartphone, but this device can be useful for many campers, hikers and mountaineers who, despite not having electricity for several days, do not want to give up having a smartphone, whether for pleasure, to orient, or to ask for help if necessary. The Oukitel K10000 will be available in the coming days, and may be acquired for a price of $ 201.99.
Oukitel K10000, the 10,000 mAh smartphone is now available for pre-order