OnePlus 5: unveiled specs and price before the presentation
Around OnePlus 5 there is a lot of interest. This smartphone will be without any shadow of doubt one of the most interesting devices of 2017, at least for this first half of the year. On the Internet, the features that will be listed in the data sheet officially have already been revealed, and as if that was not enough, the price of this smartphone was also unveiled.
From official statements we know that OnePlus 5 will be released this summer, but apart from the name, we have to resort to rumors and more rumors. Until today, because now we also have the design of the new Chinese smartphone and all the specs already confirmed for reliable sources.
In these concepts, the front is very similar to that of OnePlus 3T (and as a consequence of OnePlus 3), with a physical button located at the bottom, below the display, which should also act as a fingerprint sensor. The edges look particularly small, but in the back we find the most obvious change: the presence of a dual camera, with a smaller LED flash down.
In the pictures we can also see new and vibrant colors, in addition to those classic gray and black, that is, gold, red and blue. Obviously, these are just variants imagined by the author of the render, although, as with other manufacturers (such as Samsung with its Galaxy S8 and S8 Plus), the Chinese house could introduce some chromatic novelty.
We remind you that the rumors suggest a true top-of-the-range smartphone with impressive technical specs. With Snapdragon 835, 8 GB of RAM, 64 GB of internal memory, 5.5-inch FullHD (or QHD) AMOLED display, dual rear camera of 23 megapixels, front camera of 16 megapixels and generous 4000 mAh battery. We are sure we will know more about it in the coming weeks.
OnePlus 5 – Available in GearBest and GeekBuying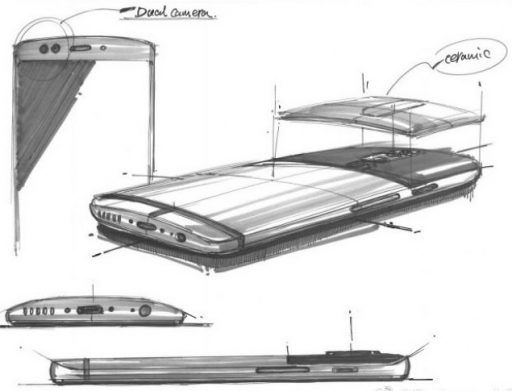 To reveal all this information we find two known "faces" of electronic commerce: GearBest and GeekBuying. While GearBest and GeekBuying agree on the technical specifications of the new OnePlus 5, they offer two slightly different prices. GearBest has set the price of the device at $ 689.00. GeekBuying, on the other hand, has set a price at $ 621.99 ($ 449 for those who buy it in pre-order).
A price that would be confirmed by the policy brought by OnePlus: high end smartphones at lower prices than the competition. Presentation and release date should take place by the end of June, as happened last year. Just over a month after the official presentation, OnePlus 5 is no longer a secret.