OnePlus 2 will not receive Android Nougat: OnePlus confirmation
If you own a smartphone OnePlus 2 as you are reading this article, this Sunday marks the end of months of hopes: the Chinese company has confirmed that OnePlus 2 will not receive Android Nougat.
Well, less than two years after the arrival of OnePlus 2, the decision-making team decided not to develop the major update that would bring the he Nougat version of Android to the device.
Motivations for this move, obviously, did not from a performance nature (since it is ready for that in terms of specs). The second generation of the OnePlus smartphone has a really remarkable technical sheet where Android 7.0 Nougat could run perfectly.
So the issue moves, at least officially, to the infrastructural problem. Ergo, there is currently no team that can devote itself to the development of Nougat (and its support), as the forces are all arranged and concentrated on 3, 3T and 5.
In short, no more upcoming updates for OnePlus 2, a smartphone with less than two years on its shoulders (it was presented in July 2015) and with a technical card that many of the devices on the market could envy nowadays. So the question is closed, since the company expressed no official update for Android Nougat.
OnePlus 2 | Specs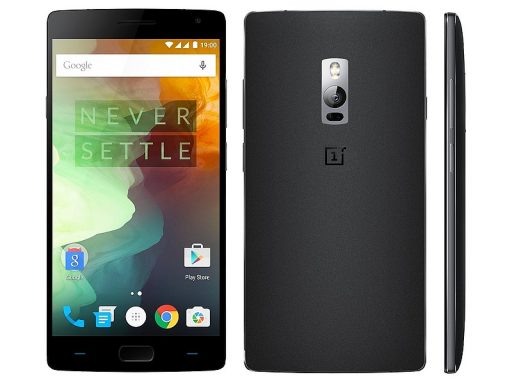 OnePlus 2 is an advanced and complete Android smartphone in all respects with some excellence in terms of specs. It has a large 5.5 inch display with a resolution of 1920 x 1080 pixels. The features offered by this OnePlus 2 are really great and state-of-the-art, even today. Starting with the 4G LTE module that allows excellent data transfer and internet browsing. All in all, the 13-megapixel camera that allows OnePlus 2 to take photos at a resolution of 4128 x 3096 pixels and record 4K video at a resolution of 3840 x 2160 pixels.
When OnePlus officially released OnePlus 2, its second top of the range smartphone, we talked about it long and wide. The company's goal was always to break down rivals with a lower price than the average but including high-end features. In Europe, it was sold for € 339, so it is really pity to see that it will not receive more support for new major updates.