Ok Google is now available in all languages (also for blind people)
In June Google announced that its intelligent assistant, Google Now, was incorporating an interesting novelty: the possibility of passing messages from it for various instant messaging applications, including WhatsApp.
However, the downside of the matter is that this function was only available in English. Until now, because it is possible to ask to send personal assistant, quickly and easily, a message directly through one of the most popular messaging applications. We just simply access the application of Google Now and press the microphone icon, or say directly, if we activated the voice recognition: "OK Google", and then say the phrase "send a message" adding the contact name and the application you wish to use -you can switch the order of the last two Guidelines too. In case you forget to pronounce the name of the app or contact, the system will ask what you have.
For now, this feature is now compatible with WhatsApp, Telegram, Hangouts, WeChat and Viber, but the Internet giant has already announced that it will continue to give support to new applications in the coming months to further increase the number of alternatives.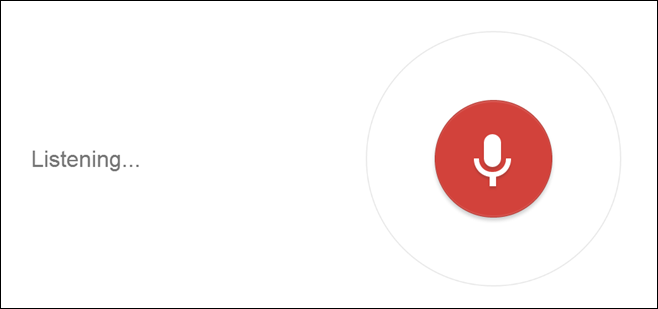 Among other developments, now in Ok Google actions can be customized, which is perfect for the blind people or persons working at the wheel as taxi drivers, truckers, etc. To send the message you just have to say "send" when the wizard prompts asks for confirmation.
With this latest addition to the Mountain View's company makes it clear that will not cease in its efforts to make the best assistant Google Now and most comprehensive in the market. Now we see how Apple and Microsoft respond with Siri and Cortana respectively, but the reality is that the advantage of the Internet giant with the rest is considerable.
Ok Google is now available in all languages (also for blind people)