Nokia phones with Android?
A few days ago Nokia announced the launchment of its new Nokia Lumia 1020 with Windows Phone. This new mobile phone from the Finnish company have very good features and sure it will be choosen by many eager smartphone users. The most impressive feature of the new Nokia Lumia 1020 is the camera, with its 41 megapixels and knowing the quality of the optics used by Nokia sure it will be a very important factor for those lovers of photography that have to choose a new mobile. However, there is something not perfect for us in the new smartphones from Nokia: Windows Phone. The Windows Phone has improved considerably, but for those who use Android daily and even for the first time smartphone users gaming with a Nokia Lumia with Windows Phone, something fails. Even after Nokia and Microsoft have invested a lot of money to convince people otherwise. The question is, why can not enjoy us a mobile or smartphone with spectacular features running under our loved mobile operating system? The answer lies with Nokia, but I'll give my opinion. In 2010, Nokia was going through a bad times because appeared Apple with iOS and Google with its Android alternatives to the Nokia Symbian OS. Symbian had become very outdated and although there are still defenders of that operating system, the iOS and Android differences were huge sadly for Symbian. But Nokia did not want to acknowledge this and but it had huge decrease in sales for the benefit of IOS and Android … but appeared Microsoft, well … rather the new CEO of Nokia, came from Microsoft and therefore, he brought with his thoughts on Windows Phone. He was able to convince Nokia that the best they could make was provide terminals with Windows Phone in order to continue to be a leading brand within their own style iOS operating system with the difference that Windows Phone is not developed by Nokia.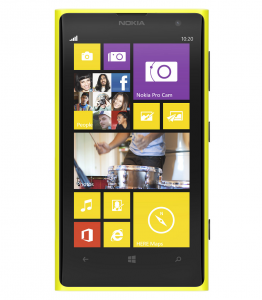 Thanks to this strategic alliance between Nokia and Microsoft, the two companies have improved sales but it seems that the small percentage of market of Nokia is not enough to meet a company that has long been a leader in mobile phone sales. For now, the best estimates are talking about Nokia with a small piece of the pie. So, in my opinion, as the end of the contract that Nokia and Microsoft have signed, I expect the Finnish company finally will decide to sell phones with Android operating system (which does not mean they can't continue to offer mobile phones with Windows Phone) and so we can enjoy this awesome hardware with our beloved Android.