Nintendo announced its first game for mobile devices
And Miitomo is the name chosen. Nintendo is perhaps the best known gaming company in the world, thanks to franchises like Mario Bros, Pokemon, The Legend Of Zelda or Donkey Kong. Although these securities have gone from bad to worse in recent years; since 2006 with the launch of the Wii console that has not improved its financial results, suffering more than one quarter in the red numbers.
With the intention to renew and not get stagnated in the classics, its new CEO, Tatsumi Kimishima, announced earlier this year that Nintendo will embark on launching mobile games (at least five titles), and today the company has presented the first one: Miitomo. In Miitomo, the player must create his own Mii in his image and likeness, if so desired, and then a number of issues will arise. According to the answers given by the user, we will get in touch with some other users, unknown to us, with whom we can talk. In essence, rather than a game, it is a social app with which to meet people through their Miis.
They have also submitted Nintendo Account, based on the cloud that will connect and exchange information between users of Nintendo consoles, computer services, and mobile devices. A good idea for users.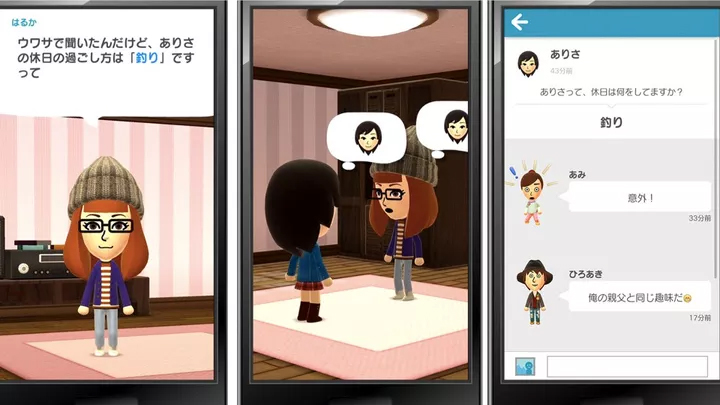 Although this first mobile game was planned for later this same 2015, the CEO of the company has now set the release of it in the spring of 2016, so his intention to have five games published in March 2017 may stay in just the intent.
Recall that Nintendo has behind the partner company DeNa, in charge of, for example, take the Final Fantasy series to mobile devices, Final Fantasy: Record Keeper. So, in short, we face a company that despite setbacks the years, still has potential and has a large number of fans waiting impatiently for the new adventure of Pokemon, for example.
Nintendo announced its first game for mobile devices