New rumors about Galaxy S5: Eye Scanning Sensor
New rumors about Galaxy S5: Eye Scanning Sensor
The rumors about Galaxy S5 are not going to stop any soon. The last one concerns the security measures of the new Samsung smartphone. This time, a digital scanner is not enough. Samsung has made a step forward and has introduced an eye scanning sensor in its next Galaxy S5.
During the last year, fingerprint scanning has been implemented in high class smartphones such as Apple iPhone 5S and HTC One Max. If there is any truth behind these rumors, you will be able to unlock your phone with your eye. It should improve the security measures, as the Fingerprint scanning has bypassed in several ways in the iPhone 5S. However, there is no information about how this technology might work but it's supposed to bring the protection of your device to another level.
Anyway, many people will welcome this new technology, as eye scanning has a Sci-fi look that most will find terribly attractive.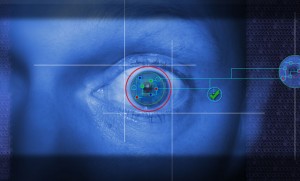 Another rumor has been spreading these days. Some latest reports claimed that new Samsung smartphone will have a 16 megapixel rear-facing camera with optical image stabilization (OIS). If would improve the 13 megapixel camera of the current Galaxy S4. This would be an extremely good one, one of the best available in a smartphone (apart from the Xperia Z1, which includes a 20.7 megapixel rear-camera).
Finally, another interesting leak talks about a possible metal chassis for the Galaxy S5. The topic is interesting, as it will imply a step forward in terms of build quality, but it doesn't comment about the potential issues associated with reception.
However, all these news are just rumors. Nothing has been confirmed by Samsung, not even the date of the official announcement of the new Galaxy S5. During the last week, some reports set the much awaited launch in January 2014 or even in the MWC (Mobile World Congress) 2014, held in Barcelona the next February. Obviously, these are only rumors too.
Image source: Essex University.