New renders and a video of the Google Nexus 5 2015 manufactured by LG are leaked on the Internet
Rumor has it that this year there will be two Nexus devices, one manufactured by Huawei, which will be a phablet, and this one manufactured by LG that comes to succeed the previous Google Nexus, which already with this renders makes the rumor way stronger.
In any case, the leaks about the upcoming Google Nexus 5 we saw today represent something important because it is the first set of well finished renderings and a video that shows how it will be this upcoming device that fills the gap in reasonably sized terminals that left the current Google Nexus 6 manufactured by Motorola alone.
Renders that you will see in this article were made by uSwitch, which has partnered with the leaker @OnLeaks, and according to them "have been based on schematic details sent to factory accessories manufacturers." Since these schemes are used to ensure that external accessories such as cases fit the terminal in relation to the disposal of cameras, buttons and so on, its information value is incalculable for filtering and reveal much of the smartphone in question. That, of course, assuming that such schemes are legitimate, which we can not confirm. You can view these renderings below.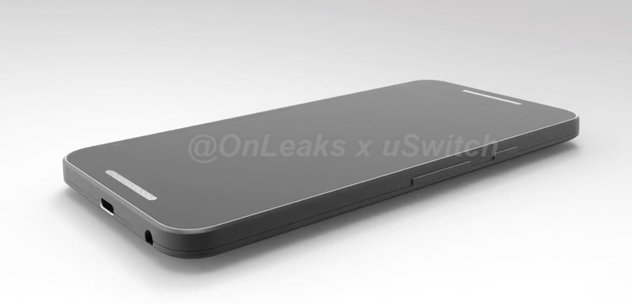 The leaked information available revealed and confirmed several key specifications of the next Google Nexus 5 manufactured by LG. Among them we can find a screen of 5.2 inches, a fingerprint sensor located in the rear and front speakers. We can also see that the next Nexus will incorporate USB Type C and its dimensions are of 146.9 x 72.9 x 8 mm. As we read in uSwitch the information available reveal nothing about manufacturing materials, although it is rumored to be a terminal made with plastic and a metal frame.
Google has always wait for the second half of October to announce its new Nexus each year, and if they are planning to stick to the timetable that leaves just two months before it becomes official. In any case, by that date the announcement of the next Google Nexus 5 could occur at any time due to poor pomp with which Google announced their new handsets.
New renders and a video of the Google Nexus 5 2015 manufactured by LG are leaked on the Internet