New malware from porn app and site affecting Android
Smartphones and tablets Android have always been at risk of infection by malware, not for their structural weaknesses, but because thanks to their open nature, since users can have more control over the operating system by loading applications of dubious origin. However, even the Play Store is not immune from these malicious applications. Some hackers still manage to load and install seemingly benign applications but actually hiding great threats.
Over the years it has been possible to attend to the increasing spread of the Internet globally, with new projects that have as their main objective to extend network access to a growing base of users, and among people who connect to the internet, more and more are those who do it from mobile devices, particularly smartphones, a result that in addition to increasing the mobile market opportunities has also led to a rapid spread of malware affecting their major mobile platforms.
Android in this context, that continues to confirm itself as the most popular operating system in the world, given the enormous user base consisting of nearly 1.5 billion active terminals globally, it reveals the perfect prey for hackers and cyber-criminals, as demonstrated by the many identified threats over the years, with main objectives devices using Google's mobile platform. And it is in these last days that a Dell computer security expert has identified a new and dangerous malware that threatens to impair million users.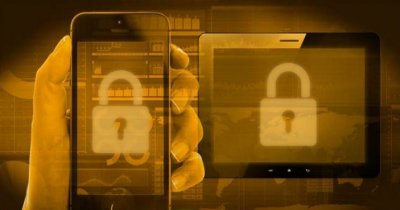 The revelation was made by Alex Dubrovsky, a computer security researcher at Dell, which confirmed the identification of a new malware that affects older models of Android devices that have installed version 4.4 KitKat, still considered the second most popular version of Google platform. The virus in question was identified in over 100 Android applications, and would spread through porn web applications and portals. Reportedly, not just the malware manages to infiltrate, it is also capable of locking the device's screen, preventing access to any function.
Contrary to popular belief, however, Dubrovsky reveals that malware does not steal the access data nor asks for money to unlock the device. This is because it would be a virus still in its initial stage of diffusion, which could, however, be at the center of a potentially very dangerous attack in the future and would be able to hit millions of devices, and may also extend to Apple's iOS devices. As usual, the primary advice is to avoid installing apps from unofficial store, and above all to protect themselves through updated security software.
New malware from porn app and site affecting Android