New Huawei devices: MediaPad X1 and Talkband B1
New Huawei devices: MediaPad X1 and Talkband B1
Huawei has presented two interesting devices in the Barcelona's Mobile World Congress: a 7- inch tablet that can make calls, the MediaPad X1, and a bracelet with a Bluetooth headset, the Talkband B1.
MediaPad X1
The MediaPad X1 is a tablet with a SIM card, which lets you make calls and send text messages through the 4G LTE functionality it offers It has a 1.6 GHz quad-core processor, a 5000 mAh battery, and 16GB of internal storage, expandable via microSD card.
It also has a 13 MP rear camera and a 5 MP front one, which allows a good resolution both in photo acquisition and in videoconferencing. The MediaPad X1 runs Android 4.2.2 Jelly Bean with Huawei 's interface, Emoticon UI.
It will be available this year with a price about $548.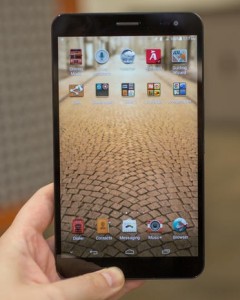 Talkband B1
The Talkband B1 is a smart wristband that combines the functions of a physical activity monitor with the possibilities of a Bluetooth headset.
It features a curved 1.4-inch OLED screen with a physical button to browse your menu and an application that allows us to control it from the phone.
The screen is removable and acts as a Bluetooth headset, so you can use it to make calls without using the phone. This is especially useful when using the MediaPad X1 as a phone, as it will be more comfortable to speak from this headset than from the 7-inch tablet.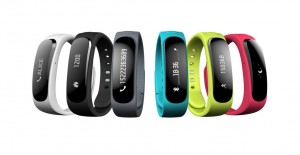 The TalkBand B1 is waterproof and dustproof, and it also includes NFC and Bluetooth 4.1. The 90 mAh battery can work during 7 hours of calls or can last up to 2 weeks in standby. It is compatible with devices running iOS 5.0 or higher and Android 2.3 or higher.
The Talkband B1 will be released the second quarter of 2014, and it will be priced around $130.
Source: CNet (MediaPak X1, Talkband B1)