A new camera API for Android devices
A new camera API for Android devices
Everybody agrees that the weakest point of the Nexus 5 is the camera. The sensor and the lens are good enough, but the software doesn't match the hardware. Devices like the Nokia Lumia 1520 are clearly superior in this feature.
Some months before launching the device, Google had declared its intention to have a really great camera in the Nexus 5. But the reality was quite disappointing. The reason can be a simple matter of time. They were working on a new camera API but the release of the new Android KitKat was approaching and the API developers had to stand by the project to finish the new Android 4.4 version.
Ars Technica detailed in an article published yesterday the new features that the unconcluded API is going to introduce to Android cameras. One of the most expected new possibilities is the acquisition of RAW images. In addition to this, Google has also been working on building in support for burst shot and improved face detection.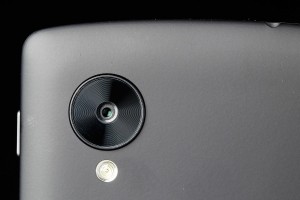 RAW images are important if you want to post process the pictures acquired with the maximum resolution available. Most of the cameras only provide compressed formats output, such as JPEG. However, devices with great photo capabilities like the Lumia 1520, already support the uncompressed RAW format. RAW images are stored with 16 bits, which means that you have more flexibility when editing (for example in Photoshop) than in compressed formats.
JPEG format is widely used because RAW files are bigger. The size of the files uses to be something that most people wanted to keep low, mainly if you want to send the image or share it. RAW format content all the information of the image acquired by the sensor, and it's used by photographers for advanced editing.
In additions to the RAW files, the new API also supports face detection, identifying now eyes and mouth of the people, and allowing assigning unique IDs to each face.
Source: Arstechnica.
Image:
DigitalTrends
.