New Acer Iconia One 8 and Iconia Tab 10 tablets
While smartphones are becoming larger, luckily there are some companies that do not forget Android tablets, because although they are becoming increasingly an obsolete sector, it remains having interesting devices for consuming multimedia content.
One of these brands is Acer, which among new computers and Chromebooks also have presented two new tablets, the Acer Iconia One 8 and Acer Iconia Tab 10, both tablets with Android 5.0 lollipop.
Acer Iconia One 8
We are, as the name suggests, to a device with an 8-inch screen, IPS technology and HD resolution of 1280 x 800, an Intel Atom 1.83GHz Quad-core processor, 1GB of RAM, two versions of 16/32 GB storage expandable via microSD card, with dimensions of 127.7 x 213.9 x 9.5 mm and weighs 355 grams.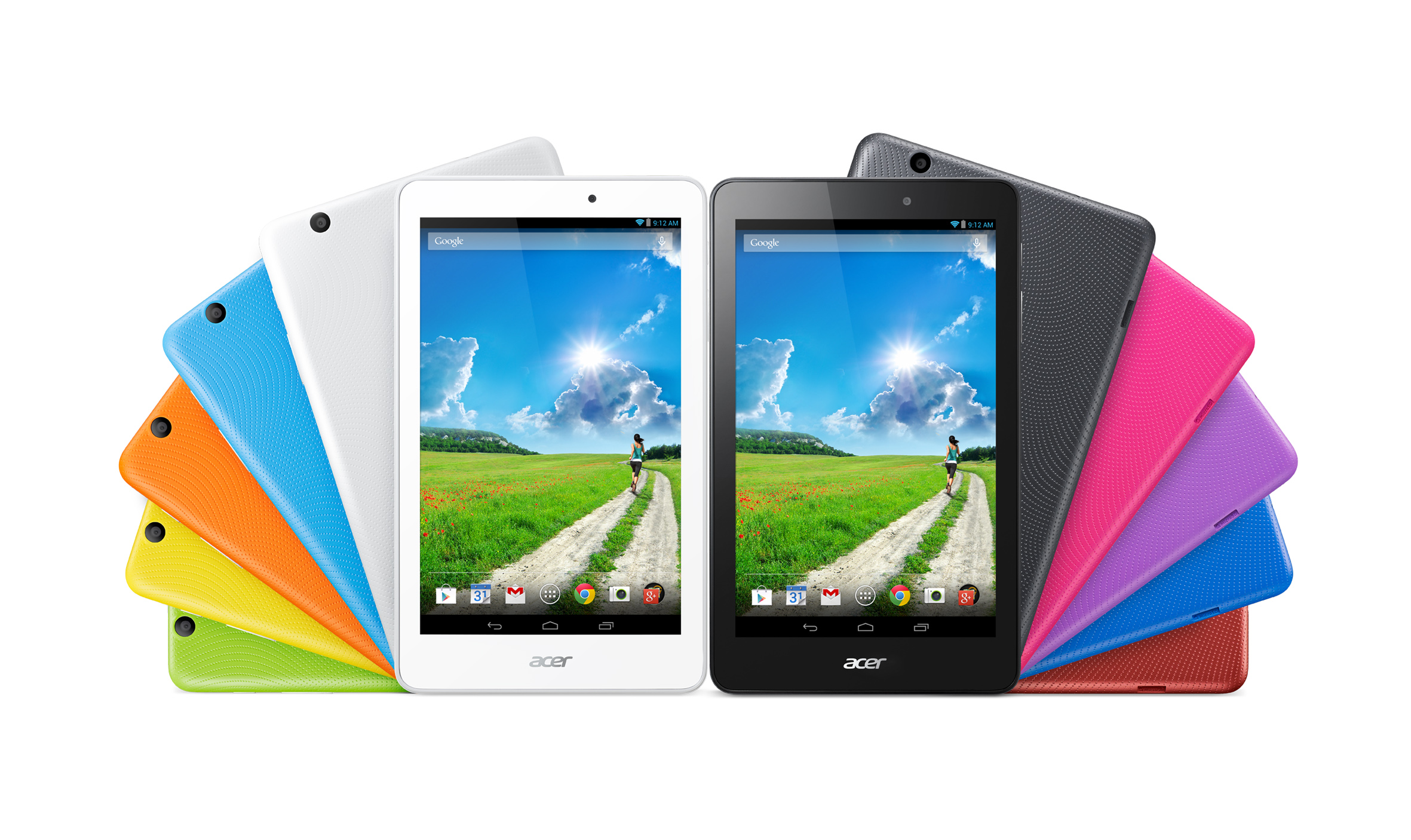 It also has a 5 megapixel rear camera and a front of 3 megapixel. Of course we can not forget Android 5.0 Lollipop with occasional Acer application itself. Furthermore, although not provide us the exact number of mAh, it shows that the battery will last about 8.5 hours.
The Acer Iconia One 8 will be available in Europe from July at a price of 179 euros and available in ten colors.
Acer Iconia Tab 10
On the other hand, we also have the Acer Iconia Tab 10, a 10-inch tablet designed for education, with FullHD of 1920 x 1200 display and Gorilla Glass 4, anti fingerprint coating and intended to join the Google Education ecosystem.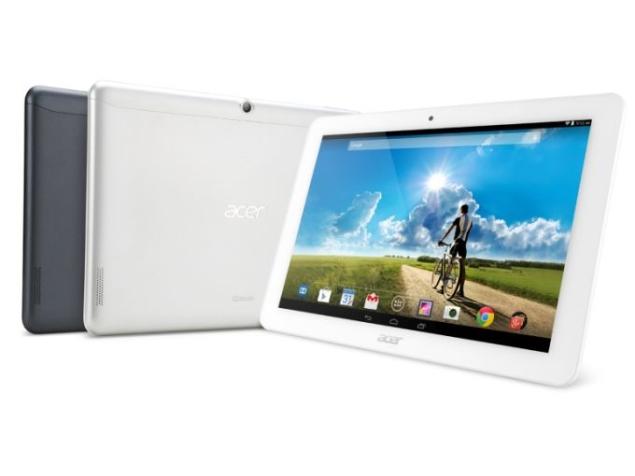 It weighs of 540 grams, measures 260 x 176 x 9.7 mm and you will be available to write and draw on it thanks to a stylus. In addition, the interior is not bad, because it has 2 GB of RAM, Intel quad-core processor, NFC connectivity, 16/32/64 GB of internal storage expandable through a microSD, a battery that reaches up to 5 hours of use and Android 5.0 Lollipop.
Again, this Acer Iconia Tab 10 will be released in Europe from July at a price of 299 euros and will feature many accessories for education, such as stylus or keyboard.
New Acer Iconia One 8 and Iconia Tab 10 tablets