Naught 2, a nice gravity game
Naught 2, a nice gravity game
Blue Shadow Games has released the second version of Naught, a physical game based on gravity where we guide the typical cat through an underground world.
The game has outstanding black and white graphics featuring a mysterious and fascinating environment where multiple dangers threaten us along the way.
The most attractive feature of Naught 2 is its control system. As in the previous version, we have two control modes: the touch screen or the accelerometer. The gesture controls are rather complicated at first, but offers more versatility and originality. The most interesting point of Naught is the way to move our protagonist, because instead of directing the cat through the maze of tunnels, we will move the environment to let gravity do its work and make our character progress along the dark underworld.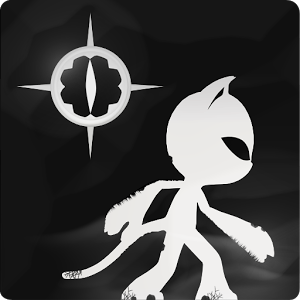 To move our cat protagonist, we can tilt the device, rotate, tilt and turn, causing all kinds of reactions in its advance from slow walk to roll down a ramp or walk on the ceiling.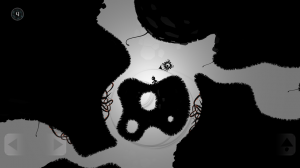 In the current version of Naught, the company only has released the first chapter of the game. This chapter consists of three zones with 30 levels, where we need to collect the seeds and diamonds hidden for later use. Currently there is no other chapter available, but the company says it is already working on the second one, which will bring new challenges and enemies. For those who have already installed the first chapter, the second one update will be totally free.
In short, it is a game with a very careful graphics style and an original control system that makes it absolutely recommendable. The game is available for iOS and Android, and you can download it for only $0.99.