Moto X will be presented on August 1
Finally, new Motorola Moto X will be launched August 1 in New York ending a long wait and continuous succession of leaks. This new Android smartphone is being highly anticipated by many eager users because it will be the first device made in collaboration between Google and Motorola after the buying of the American brand from Google. According to some rumors Moto X initially will be offered for sale in the United States and Canada, and then it will be proceed to other countries. We hope an international launchment becausethere are many Android fans waiting for this device for some time. But what is confirmed in this new announcement? As we discussed in previous news, the Moto X shall incorporate a multitude of sensors that will make it very different from other Android smartphones that we know so far. These sensors will be able to detect if we are in the car, if the Android phone is in your pocket, etc … executing specific tasks for that situation. Therefore, it will be able to save battery while the phone is in your pocket, or it will activate the camera if it detects that you are in a frequent moment for taking photos. In short, Google seems to want to introduce a new device to provide us a new user experience with Android. Although we couldn't take any photo to any Moto X physically (we hope to display them on August 1), we cant give you thanks to everleaks site images of the new device. The following image is the official press release so this should be the aspect that willl show the new Motorola Moto X this day August 1: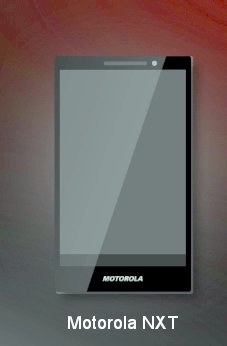 As we can see in the image, the new Moto X would have a very elegant design, true to the style of Motorola and Google but simple too. It's possible that the material used for the casing of this new smartphone will be kevlar (paraphenylene terephthalamide), a hardy synthesized polyamide used in many products such as tires, nautical sail or bulletproof vests. The use of this material has not been officially mentioned although it is quite likely to be used for the new Moto X since Motorola already used this material in other smartphones like the Motorola Atrix HD, Motorola Razr M, etc… Remember that the features of the Moto X will be a 4.7-inch screen with a 1280 × 720 pixels resolution, dual-core MSM8960 Snapdragon S4 Pro 1.7 GHz processor, 2 GB RAM, 16 GB of internal storage, rear camera 10.5 megapixels and a front camera with 2.1 megapixels, NFC chip, Kevlar back cover (to be confirmed) and Android 4.2.2 (Jelly Bean). These features are typical from a mid-range device considering the powerful configurations that are offering several current high-end smartphones but undoubtedly these features would be high enough to provide a great user experience for many Android fans. August 1 will be a big day.