Modern Combat 4: Zero Hour for less than a dollar
Modern Combat 4: Zero Hour for less than a dollar
Modern Combat 4: Zero Hour, one of the best first person shooters for Android and iOS is currently available for less than a dollar at the Play Store. Gameloft offers this amazing title for Android users with an 80% off, so if you have not purchased it yet, now is the time!
The game features spectacular graphics and good game control on touch screens. Gameloft claims to offer graphics with consoles' quality, and the quality really shines. We will have 13 missions that ensure hours of fun. Throughout these missions, we have to rescue the world leaders who have been kidnapped by a terrorist group. This will take us around the world, from the streets of Barcelona to the icy Antarctic.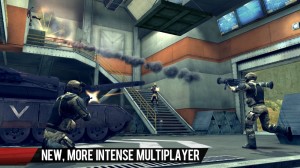 With each mission, we can obtain credits to change for improvements in our equipment. However, if you don't want to wait, you can directly access to these enhanced guns through in-app purchases. This is the most controversial point of the game, as there are some specially difficulty spikes in some scenarios that seem to exist just to sent us to the in-app purchases.
The multiplayer mode is specially good, with the possibility of including up to 12 players, and different modes available, such as "Capture the Flag", "number of lost units" or "protection", among other. In the multiplayer mode, we also find the added difficulty of the arms' price, which also seems to encourage us to make a in-app purchases.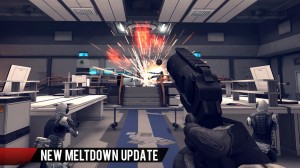 However, Modern Combat 4: Zero Hour is a very good game, which we can now get an incredible price, less than a dollar. If you want to download it, you first need to empty your mobile, as the game needs to storage up to 1.9 GB of files. It also requires a device with 1GHz CPU, a minimum of 512 MB of RAM, and Adreno 205 GPU or equivalent. We can find it on the Play Store.