Microsoft releases the final versions of Word, Excel and PowerPoint for Android tablets
Word, Microsoft Excel and PowerPoint apps have been news on Android for a few months, first as a preview only then invited as an open. Now seems to be moving forward with the agreement of the actual label preview is gone, and the final versions being deployed.
You can download the app now on almost any tablet (but no phone) for free. The device must have at least 1 GB of RAM and an ARM processor of some sort. It officially supports Android 4.4, but Lollipop should work well too. Simply log in with your Microsoft account to create file, print, and perform basic editing. Office 365 subscription for some advanced functions are required, however. The three new apps OneNote, which has been available on Android (phones and tablets) for some time bind.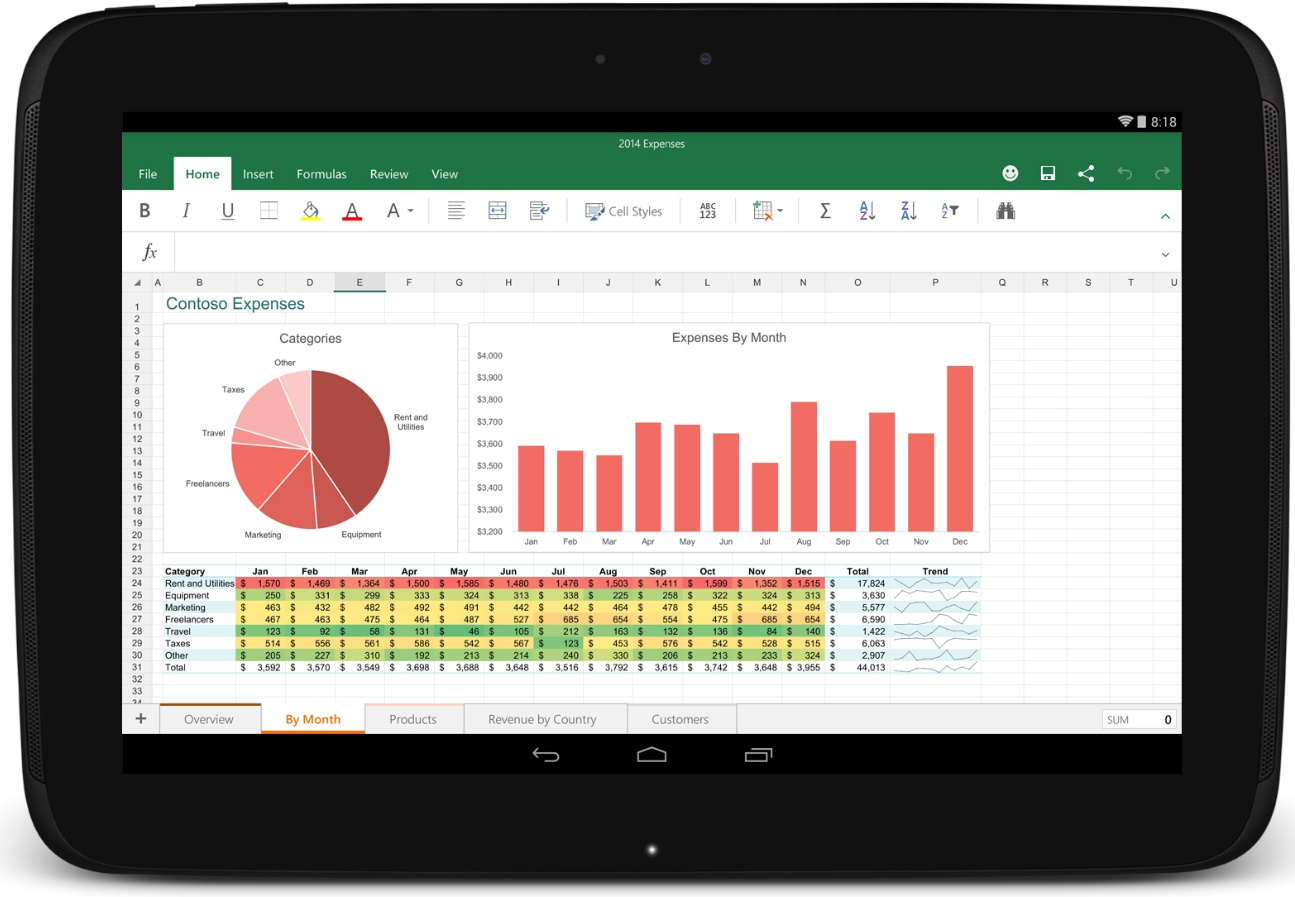 Microsoft has not detailed the specific changes made in the final versions, but is supposed to have been some bug fixes and things like that. Also note the support that Intel is now gone, but is planned for later this year.
There was some excitement about these final versions and the time it would take the installation and usability to use the same engine and port it to Android phones. In addition, Microsoft has to x86 capable, there is a growing market for Android tablets with Intel processors ranging from low-end tablets to high-end tablets.
Microsoft Corporation is a multinational American company founded on April 4, 1975 by Bill Gates and Paul Allen. Dedicated to the software and hardware industry, is headquartered in Redmond, Washington, USA. Microsoft develops, manufactures, licenses and produces software and electronic equipment, and its most used products are the Microsoft Windows operating system and the Microsoft Office suite, which have an important position among personal computers. With a market share of approximately 90.5% for Office 2003 and Windows 2006, following the strategy of Bill Gates have a workstation that works with our software on every desk and in every home.