Microsoft abandons the Project Astoria indefinitely
Before summer some media reports about Project Astoria, a way for developers of Android applications to transfer to Microsoft's mobile operating system easily, simple and fast. The idea did not seem bad, and would fight Achilles heel of Windows 10 Mobile, the variety of applications. But again some media informs about very bad news for fans of what Microsoft was doing, because it seems that Project Astoria has been abandoned.
For other projects related to other operating systems -Project Westminster to port web applications, Project Centennial to port classical Win32 applications and Project Islandwood to port to Windows 10 Mobile applications iOS-, the conclusions are diffuse but apparently still standing. As we speak, Project Astoria has not had the desired success. Forums where people share ideas and doubts walk deserts and developers did not like the idea so much. On the other hand, it is also spoken of applications "port" caused problems when installed in the Windows Mobile operating system so weighed down performance.
In conclusion, Windows has not achieved what it wanted from Project Astoria, increasing the number of applications available for Windows 10 Mobile and this is one of the main reasons why many users are hesitant to buy a phone with this operating system.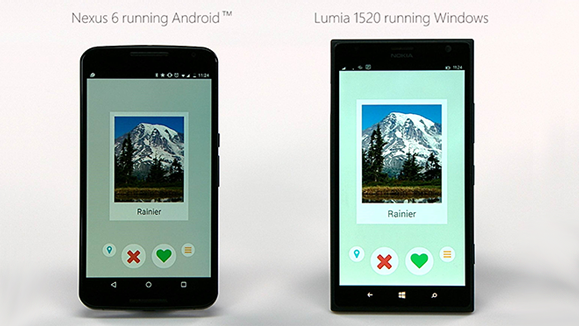 Nevertheless, we should see the positive side. Perhaps using Project Astoria to support Android applications in Windows 10 Mobile had bestowed the quality of these. Creating them from scratch, developers can adapt to what the operating system requires so surely better.
Windows 10 Mobile is growing every day and although the cancellation of Project Astoria can be a little damper on growth, we are confident that in the long run will be better. Now if only the usual, developers start working seriously in this increasingly interesting operating system.
Microsoft abandons the Project Astoria indefinitely