Meerkat comes to Android, live video relay by Twitter
After several months being only available for IOS, the video streaming platform Meerkat announced that comes to Android with a beta already available in Google Play.
In recent years, the Internet has evolved exponentially to the arrival of fiber optic connections or mobile networks, more and more users and applications exist. One use that is becoming popular more recently is streaming or live broadcasts, and Meerkat intended to join the revolution.
Live broadcasts via the Internet are typically used when broadcast sporting events or games, leaving only the responsibility to smartphones to reproduce such content. However, new applications such as Periscope or Meerkat seek to promote the use of the smartphone as a relay, allowing you to share your day with millions of anonymous Internet users. Meerkat is now available in Google Play in open beta.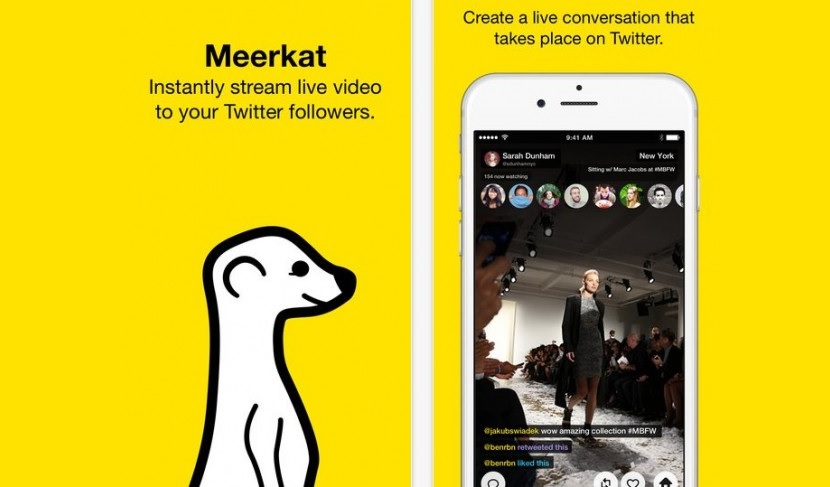 Unfortunately, this revolution of live content was only compatible with iOS, so if you were a user of Android this time we had to wait with resignation, limiting ourselves to look like our friends with IOS passed to the evolution of Instagram, relaying in live videos of cats and delicious desserts.
Fortunately, the wait is over, if you were looking forward to the arrival of Meerkat on Android, today's your lucky day. After a period of closed beta, the application that can broadcast live your life through Twitter goes into open beta. If you wonder what is an open beta, it means that the application is not yet completed and can fail, but it is possible to download and use.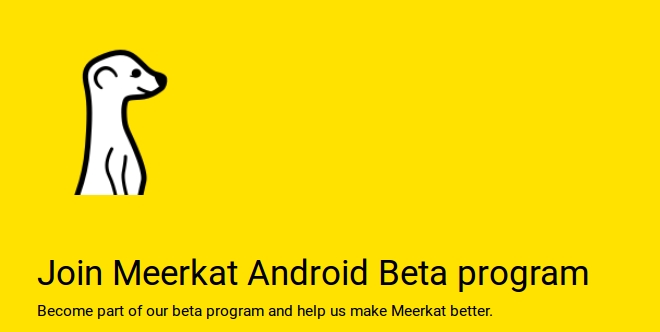 Meerkat is now available for free on Google Play, if you want to collaborate in the development of the beta you can also participate in the community of Product Hunt.
Meerkat comes to Android, live video relay by Twitter