Linshof i8, a new Lollipop Android phone comes from Germany
The Linshof i8 is a high-end smartphone that is going to hit the market in early 2015. The German company has introduced this new device just a few days ago with the intention to offer a first class hardware at a reasonably low price.
The most striking feature of the i8 is undoubtedly its design. The German company has opted for a rather risky octagonal-shaped body. The back is brushed aluminum, and although the exact dimensions are unknown, it only weighs 140 grams. Linshof claims that this peculiar shape is useful to have a more comfortable hold on your phone.
The Linshof i8 has a 5-inch Super AMOLED screen with a resolution of 1920 x 1080 pixels. It carries an 8-core processor clocked at 2.1 GHz, and the company says that the processor is done with power-saving technology and has a fully customizable overclocking feature. It is powered by a 3100 mAh battery.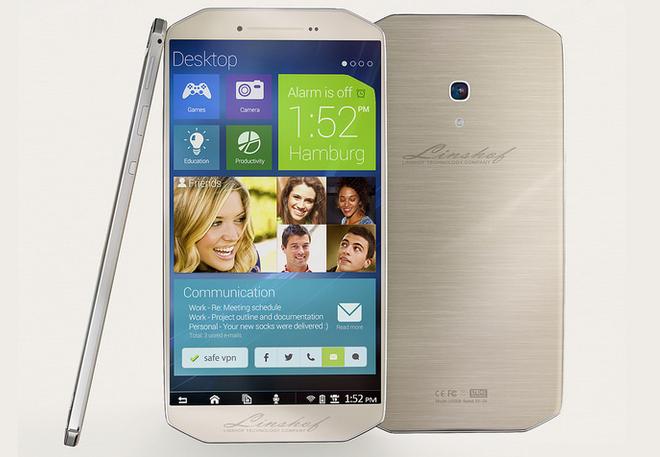 In the storage capacity, we also find surprises. It has 3 GB of RAM and an impressive 80 GB of internal memory (maybe due to some microSD card, but there aren't more details). It has two cameras. A 13 MP rear camera with Sony CMOS sensor and a front 8MP one. Both include autofocus, HDR and face recognition.
It goes on sale with Android 5.0 Lollipop customized with its own version, Linshof UI. This software layer is supposed to improve some aspects over pure Android and it also includes the possibility to use an optional interface with a tile-like style.
In addition, the Linshof i8 includes GPS, Bluetooth 4.0, compass, gyroscope, HDMI 1.4 with 3D support, USB port, NFC and Wi-Fi/LTE (4G).
Linshop states that the smartphone will be released in the first quarter of 2015 for a price of $ 380.
The press release from the company did just referred to that smartphone, even at their website there is also a tablet. If the information is correct, it also would be released at the first quarter of 2015 with a price of $ 360.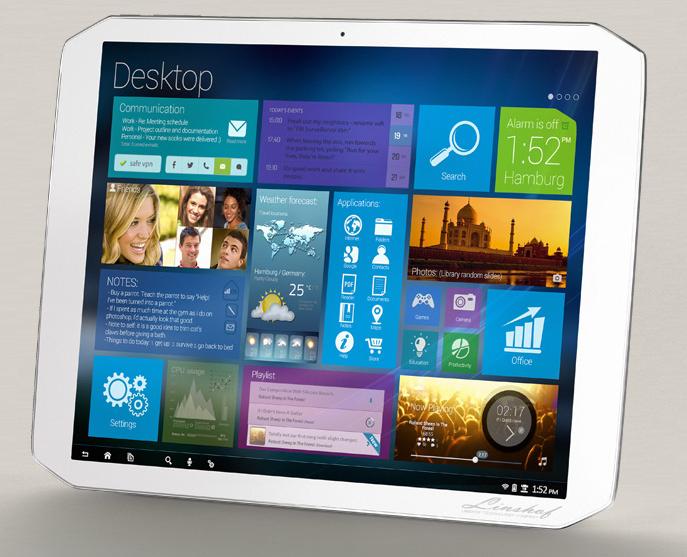 This is a 10-inch tablet with AMOLED screen and 2048 x 1536 pixel resolution. The other specifications listed on the website are exactly the same as for the smartphone: 8-core processor, 3GB of RAM, 80 GB of internal memory and two cameras with 13 and 8 MP respectively.
In the coming weeks we will probably see more information about both devices. At the moment, if you want to see them in more detail you can have a look at their website.
Source: GSMArena.