LINE Whoscall , a new caller ID app
LINE Whoscall , a new caller ID app
This week, LINE has launched a new free app to the market, LINE whoscall, which is able to identify and block incoming calls. It offers an incredible data base of more than 600 million telephone numbers, and it is available without Internet connection (although offline databases are currently only available in Taiwan, Japan, Hong Kong, Korea and the United States).
This has been possible thanks to the purchase late last year of Gogolook, the Taipei-based company responsible for Whoscall app. Gogolook's best known product is Whoscall, a caller ID app with 1.2 million monthly active users and over 600 million phone numbers in its database. Naver, owner of LINE, acquired the company for about $ 17.6 million, as it was reported from the Investment Commission of Taiwan's Ministry of Economic Affairs.
The acquisition of Gogolook has given Naver, the Korean giant, the oportinity to offer Caller ID service for all LINE users. It has also added its database of millions of users to the database that Gogolook's whoscall already had. This huge database is continuously updating, both for potentially malicious phone numbers as well as comprehensive phone number directory of local businesses and institutions. Among malicious calls, it includes spam, telemarketing and fraud calls.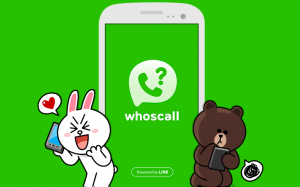 LINE whoscall not only identifies but also provides plenty of information about the owner of the phone number colling. We have access to reviews from other users, to Internet search results and we have access a global database.
The application also includes a blocking service to calls and messages from a certain number. It also has the possibility to tag phone numbers, creating an integrated phone number database for a reliable communication network.
LINE expands the features of its instant messaging service in order to compete with its two closest rivals: WeChat and WhatsApp. You can download LINE whoscall for free from the Play Store.
Source: TechCrunch.
Source: TechCrunch.
Gogolook Confirms Its Acquisition By Naver, The Owner Of Line