LG G5 will be presented next February 21 during MWC 2016
The official confirmation came in the night, through a tweet by LG Mobile USA, the Korean company will officially launch its next flagship LG G5 the same day chosen by Samsung for the launch of the new Galaxy S7. A day of big announcements, but also the day that starts the Mobile World Congress 2016 that this year will represent the event par excellence for major manufacturers in the market.
Sunday, February 21 promises to be a particularly busy day of events dedicated to the world of smartphone lovers. The main top brands, as usual, do not wait for the official opening of the Mobile World Congress 2016, focusing Press events for the previous Sunday. Although LG has just made official the date of submission of LG G5, its next top end smartphone, at 14:00 on 21 February. The invitation printing leaves no room for doubt about the content of the event: there are less than twenty days to forget about the appreciated LG G4 and show to the public the new G5.
In recent weeks, much has been said about the alleged technical characteristics of the smartphone. Assuming that this is unconfirmed information from the Korean manufacturer, it may be summarized as follows: SoC Snapdragon 820, 3 GB (or 4) of RAM, USB Connector Type-C, possible presence of a second display as in the case of LG V10. Also interesting -but still unconfirmed- that the latest rumor are on the metal construction and the removable battery housed into the removable slot.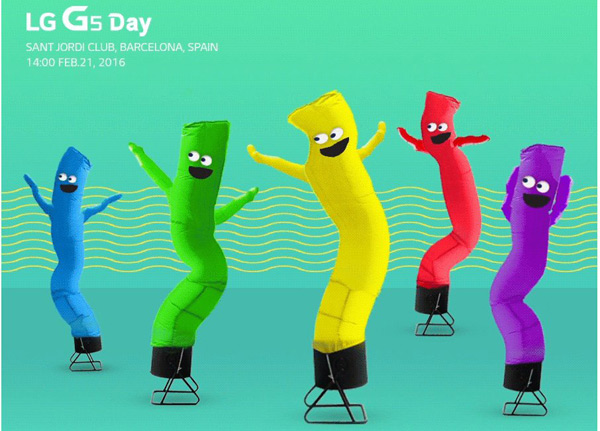 LG will undoubtedly try to be very successful with this new high-end device pointing to the introduction of features more or less innovative. A goal that the Korean house has the need to achieve, given that, as mentioned, the certainly not inert competition. On the same day dedicated to the launch of LG G5, Samsung also will raise the curtain on the Galaxy S7.
Summing up the latest rumors, LG G5 should be equipped with a qHD display of 5.6 inches with 2560 x 1440 pixels resolution and the second display with 160 x 140 pixels resolution. Inside will also be a GPU Adreno 530, 32 GB of internal memory, a rear camera of 16 megapixels assisted by a side for wide-angle picture taken with a width up to 135 degrees and a 2800 mAh battery. Appointment to 21 February to meet the aesthetic and technical features of the new LG smartphone with absolute certainty.
LG G5 will be presented next February 21 during MWC 2016