LG announces the G2 Mini
LG announces the G2 Mini
After presenting the LG G 2 Pro just a few days ago, LG has now announced the reduced version of its flagship smartphone. The company had shown a picture of the new G2 Mini and announced its coming at MWC next week, but it appears a few days earlier. LG Netherlands today unveiled details of the new smartphone.
This new device called G2 Mini follows the trend of launching reduced versions (in size, performance and price) of the flagship models of each company. It will be released with a more affordable price than the original model and a slightly smaller size (only half an inch!).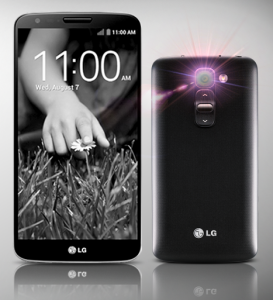 The Korean company has not followed the footsteps of the Sony Xperia Z1 Compact (which managed to keep almost all the specifications of Xperia Z1) and has launched a model with performance significantly below the LG G2 . The Mini version will have a Snapdragon 400 processor or an Nvidia Tegra 4i (there will be two models available), 1 GB of RAM and a 4.7-inch screen. Surprisingly, the resolution is only 540×960 pixels, which seems quite unusual, in 2014, for a device with this screen size.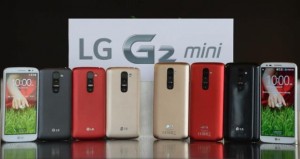 Another controversial point is the memory. The LG G2 Mini comes with 8 GB of internal memory, expandable via microSD card. In addition, it includes a rear 8MP camera, a 1.3MP front one and a 2440 mAh battery.
The G2 Mini will come with Android 4.4 KitKat and includes all the features. We'll know more details next week at Mobile World Congress in Barcelona, but now they have just announced that the device will reach the market in March. It will initially be available in Russia and its neighboring countries and it will later spread to Middle East, Latin America, Asia and Europe.
Source: AndroidPolice