Lenovo presents Lenovo TAB 2 A10-70 at MWC 2015
These days, Lenovo has introduced Lenovo Vibe Shot and a series of tablets from which we will give a good account of them, starting with the Lenovo TAB 2 A10-70, shown at MWC 2015.
Lenovo TAB 2 A10-70 has been exhibited at the Mobile World Congress as a digital beast specially designed for technology addicts. With the TAB 2 A10-70, Lenovo has tried to find the perfect balance between screen size, dimensions and weight. From this mixture, the result has been quite good, since it has a 10.1-inch screen and a thin thickness of 8.9 mm., weighing 509 grams.
Lenovo TAB 2 A10-70 comes equipped with a multitude of multimedia features and optimized performance, such as the Android 4.4 operating system or the MediaTek MT8165 Quad core 64-bit processor at 1.5 GHz and 2 GB of RAM which allow navigation rather than acceptable. Since many people, according to the studies- use tablets in moments of greater relaxation to be entertained with digital content, users can enjoy now a FullHD screen, so the experience for watching videos, movies or playing video games result very nice, to enjoy the image quality and action in high resolution.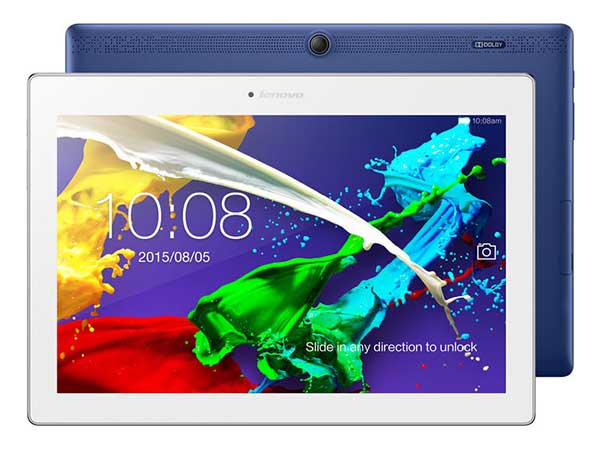 As for the speakers, Lenovo has included in Lenovo TAB 2 A10-70 the Dolby Atmos technology that lets users turn up the volume and enjoy a rich and powerful sound from a sound bar with multiple speakers, all in a very compact device.
In short, with only 8.9 mm thick and 509 grams, the new Lenovo TAB 2 A10-70 seems adapted to almost anywhere and any use. It also has LTE connectivity, Wi-Fi DualBand and a rear camera of 8 megapixels and a front of 5 megapixels, also useful to take selfies, for conferences or video calls.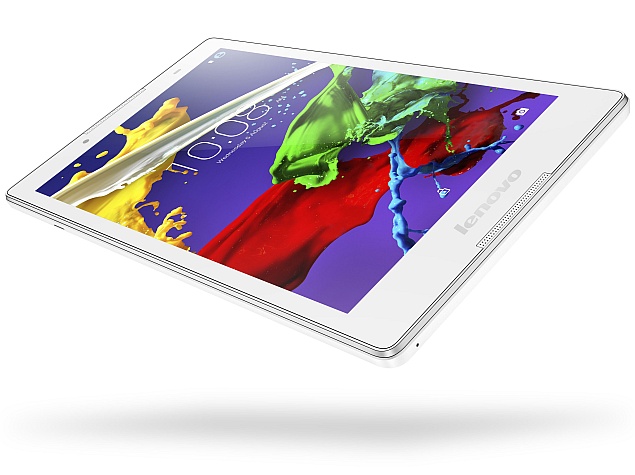 Lenovo has unveiled the device in two colors: white and blue. Its release is scheduled for April 2015 and will cost less than $200.
Lenovo presents Lenovo TAB 2 A10-70 at MWC 2015