Lenovo K80 with 4GB of RAM and 4000mAh battery is here
Since we started the year, Lenovo announced and launch new handsets as the Lenovo Vibe Shot, as we saw at Mobile World Congress in Barcelona, also the recently announced Lenovo A7600-M and Lenovo A5860, but they have now surprised with the Lenovo K80, a high-end device that comes to compete in China with the Asus Zenfone 2 with 4GB of RAM and a 4000mAh battery.
So far there are few terminals offering 4GB of RAM, the most important are the mentioned Asus Zenfone 2 and also the Xiaomi MiNote Pro, some of the best smartphones at the pice they are, but later this month will be released in the Chinese market the Lenovo K80, a high-end device with 4GB RAM and also with 4000mAh battery that includes a display of 5.5 inch with 1080p resolution, what seems really good seeing the level of performance that will have with the Intel Atom processor at 1.8GHz of 64-bit. It also will feature 64GB of internal storage, 13 megapixels of main camera, 4G LTE connectivity and Android 5.0 Lollipop. Its thickness is 8.5mm and will be launched in a variation of colors like black, silver and red. Soon we will see how and when it will be arriving to other countries and at what price.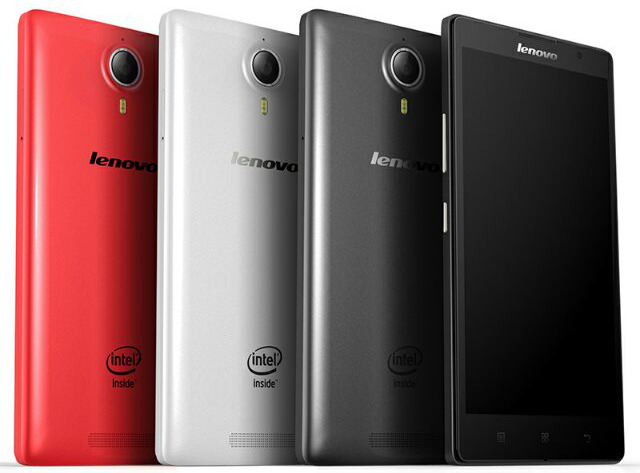 In this sense, the price of the terminal in China will be around $290, but Lenovo will launch a more restrained version of the smartphone with 2GB of RAM and 32GB of storage for $240.
While the inclusion of 4GB of RAM is, for the moment, only reserved for a series of terminals as mentioned above, it will be a standard starting next year when the new flagship of HTC, Samsung or LG bet on 4GB as a routine. Follow closely the commercial performance of this Lenovo K80 because it offers a performance of last generation to a certainly affordable price, demonstrating that quality is not always related to the high price.
Lenovo K80 with 4GB of RAM and 4000mAh battery is here