Jelly, an app that solves our questions
Jelly, an app that solves our questions
Jelly is an application focused on solving any questions of our daily life. The idea is simple; we can take a photo, add a question and upload it to the net. If someone sees the question and knows the answer, we can have our question solved!
The creators of Jelly has based on the premise that it is easier to get an answer by asking people than through computer searching algorithms. It is said that a picture is worth a thousand words, and the app follow this principle. Jelly seems ideal in case you are walking down the street and find something you don't know. In that context, you only need to take a picture, mark the area of interest and add the big question, 'What is this?'
To answer it, Jelly uses the contact lists from Facebook and Twitter, so that when we post a question, our friends will see it. They can forward it to their respective contacts, and thus the question can spread until you find someone who knows the answer. Jelly only uses the network of Facebook and Twitter contacts as a starting point , but once we have make an inquiry, the person who finally answers it doesn't need to be registered anywhere.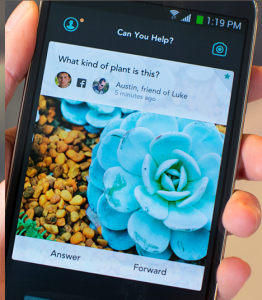 Jelly on has been created by Ben Finkel and Biz Stone, cofounder of Twitter. Its operation is fully focused on images, which are essential to ask any question. These can be acquired directly or they can come from the gallery or even from Google Image Search. Once we have the image selected, we can edit it for a better contextualization before publishing it.
The application is totally new and it has just reached the market a few days ago. It is expected to have some bugs and crashes, but it is worth a try. You can find it totally free in the App Store and Google Play.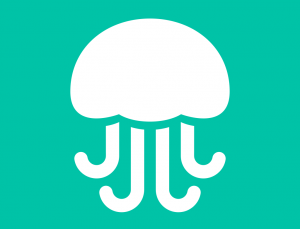 More information at Blog.Jelly.
Source: AndroidPolice.