Inbox by Gmail is a new feature to reply emails in two clicks
Inbox is an application developed by the team of Google Gmail. This application is an "organizer" of posts from all accounts, including those that are not specific to Gmail (@gmail.com). Inbox allows for example to manage different inboxes, where it is responsible for emails by grouping different categories, such as shopping, promotions or travel. It is also capable of adding reminders for Google Now, but helping you to "meet" the task, providing information you can get (or not) depending on the content of that reminder.
Today the official Gmail blog has published a report on a new input function called Inbox: Smart Reply. This feature will be able to generate three coherent responses to the mail you've received, that is, if it's an email in which they ask you if you can send something, 3 possible "smart answers" that will generate and it would be "I don't, sorry" "I will have to look for it" and the most successful: "I will send it to you".
Gmail adds these "smart answers" and you will learn to use them as you go using the application and answering emails, but Google promises that at no time Inbox collects personal information from these emails. One of the complex algorithm used by Google to perform this function is explained in its blog of research.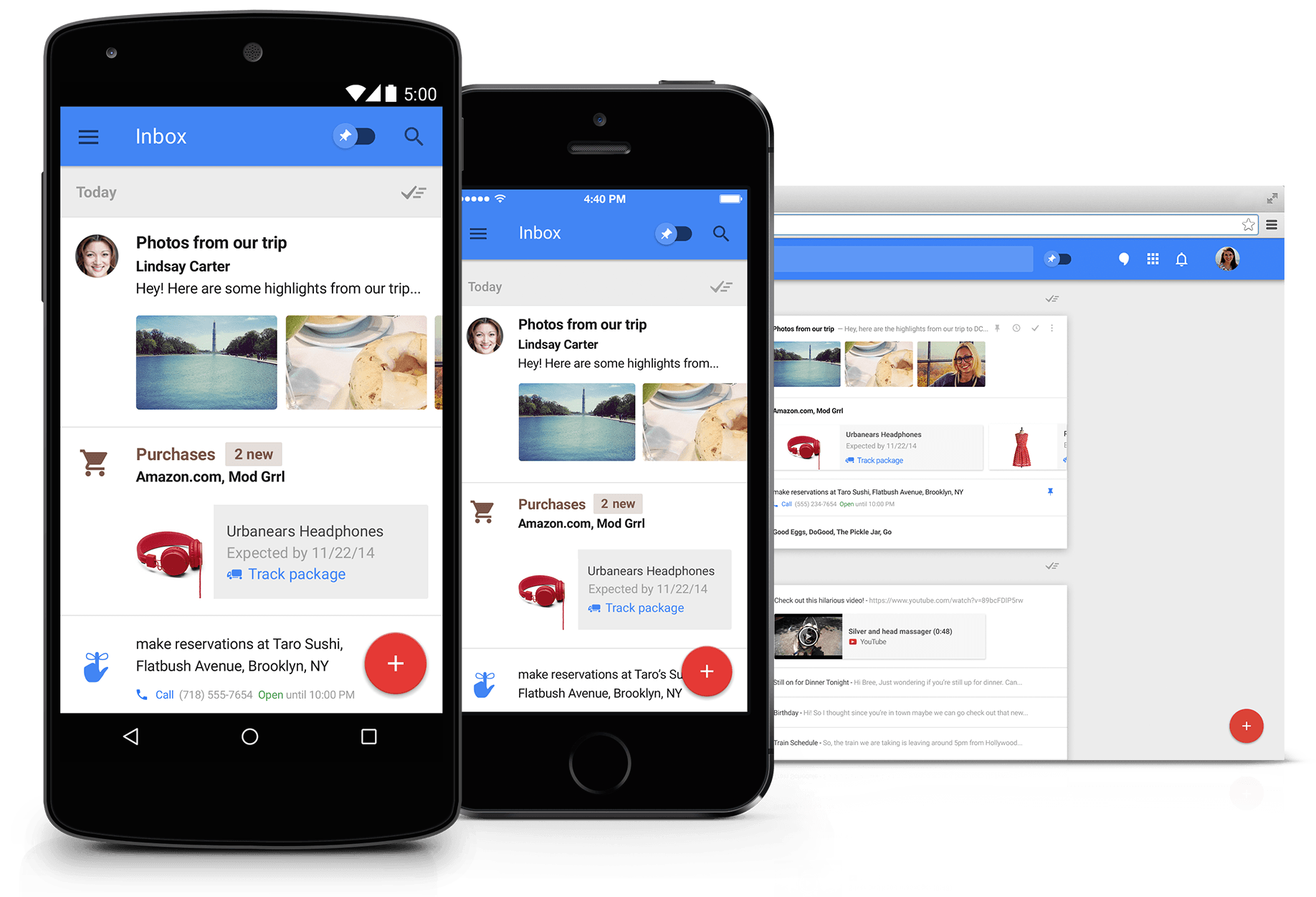 Secondly they added that these suggestions use what they "learned" to generate responses with a fluid and natural language; your interlocutor will not notice that it is generated by a "machine". Remains to be seen to what these suggestions will adapt the content to see if this feature is really useful or not, but for now "Smart Reply" is only available in English and will be released later this week for both Android and iOS.
Google said it works thanks to "machine learning", another way to call artificial intelligence. Inbox is an application designed to use Google Gmail, your own mail service administration and all you want. Smart Mailboxes that have managed and cleaned the main tray only have important mail in sight.
Inbox by Gmail is a new feature to reply emails in two clicks