HTC presents a fitness tracker called HTC Re Grip
HTC Re Grip is the first wearable developed by the taiwanese HTC and presented in the Mobile World Congress 2015. This is its first intelligent performance training bracelet, GPS enabled and driven by Under Armour Record, the new network of Under Armour created for athletes and fitness enthusiasts, and with whom HTC has partnered for this project. It is an exclusive weareable for athletes or fans who want track their daily physical activity.
The wearables are here to stay, it is a fact. Although its sales are very discreet compared to smartphones, it is true that they are achieving positive growth, Android Wear already reached one million units sold, and this year it seems that the tendency to sell more smartwatches will continue.
HTC Re Grip weighs 23 g, features a 32×160 floppy PMOLED display of 1.8 inches, powered by ST Micro STM32L151 SoC of 32 bits and with an autonomy of over 2 days. It can be charged with USB or POGO Pin and features alarm, timer, music control, camera button, dream analysis, analysis of physical activity, see the summary of the day and notifications mirror smartphone. A footpad is included to help you analyze your physical activity more faithfully and in line with reality. It will be available in black and lime colors and in three different sizes (S/M/L) and will be reléase around the world, starting from USA this Q1 2015.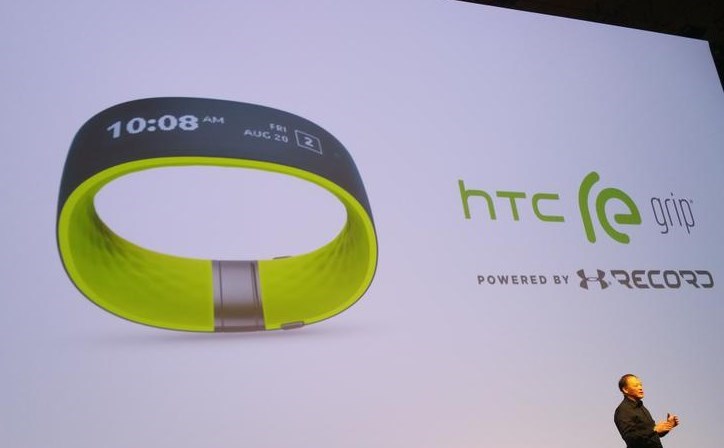 The most notable of this new device is that it will have an own OS developed by HTC and is compatible with iOS and Android devices. There will be an Android Wear device as you would expect. From a sleek design while athletic, HTC returns to risk a bold design that try to conquer the market.
HTC Re Grip has the primary purpose of tracking and recording a wide variety of training (from running and cycling, to training in the gym) and is also waterproof. It has a paltry 100mAh battery that lasts around five hours when the integrated GPS is on.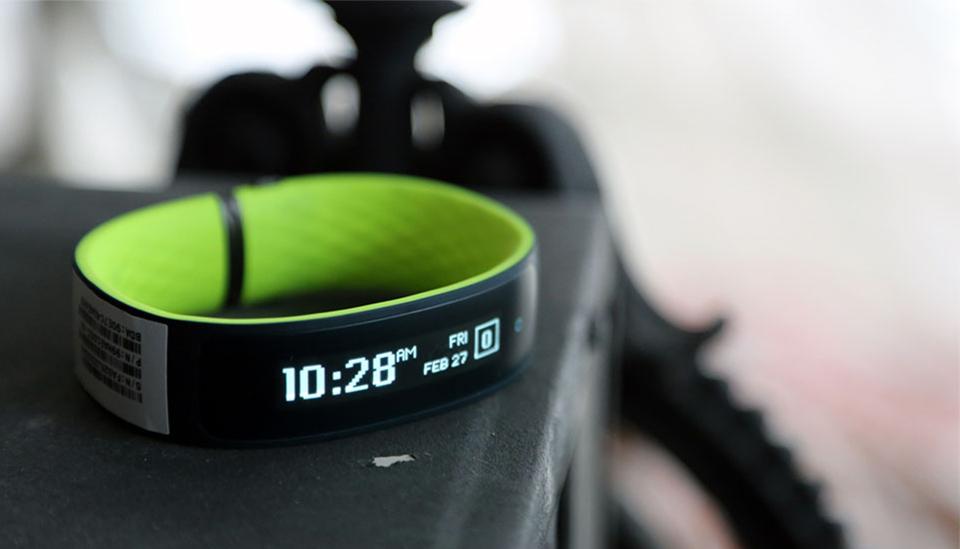 First impressions are always good, but useless if not accompanied by an user experience that is at the latest. Therefore, we are in front of one of the first wearable with a first class specifications, trying to get that unique experience to do that in the future we seek only HTC.
HTC presents a fitness tracker called HTC Re Grip