HTC HD2 (2009) will receive Android 7.0 Nougat
Only a few years ago, in 2009, we used to define a huge smartphone with 4.3-inch display. Those were the days when Apple was trying to carry on the superiority of 3.5-inch of its iPhone, the times when HTC made strong devices even for years to come. Probably, however, the HTC engineers never had expected that one of their devices would have lived so long: we are talking about the HTC HD2, released in 2009 and which is still supported by the community.
The smartphone has received in recent hours an unofficial port of Android 7.0 Nougat based on CyanogenMod 14. Of course it is not a stable enough version of the operating system that can be used on a daily basis since the sacrifices made to get it running are huge. According to the developers, only Wi-Fi and audio are working, for a very limited potential use. However a port of such a modern software on a hardware now decrepit is a rare and unique thing.
Speaking of hardware, in fact, HTC HD2 uses a Qualcomm Snapdragon S1 processor at 1 GHz single-core with Adreno 200 GPU. Due to the limited amount of RAM of just 448 MB, it is difficult to integrate a complex operating system like Android 7.0 Nougat in all its features. The 512 MB of storage does not help, even if expandable to a maximum of 32 GB via external microSD slot. To understand the obsolescence of that hardware just think that to date installations of Android can even need the 10 GB.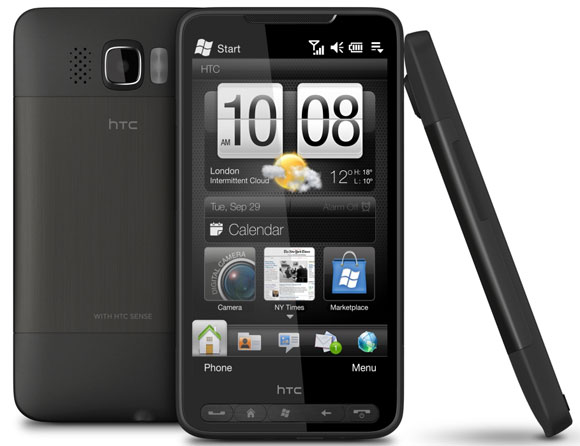 To conclude the list of technical specifications we find a 4.3-inch display with 800 x 480 pixels resolution and a screen/frames ratio of 65% (not bad for the time) and a removable battery of 1230 mAh. Regarding to software, the HTC HD2 was originally proposed with Windows Mobile 6.5. In this "disposable" smartphone era when the previous generation model seems sometimes already old, it is astounding how HTC HD2 has withstood the test of time very well.
And not only that. After 7 years after its debut in the environment it is still one of the cornerstones of modding. Over the years HTC HD2 has managed to attract the attention of many developers interested in keeping it alive, even as a personal challenge and not for actual use. Also aesthetically HTC HD2 is not as outdated as other smartphones from the same period, thanks to a reduced thickness and 11 mm in size in general rather small. It may be that, in fact, there are still users who use it with satisfaction, perhaps as a second smartphone.
HTC HD2 (2009) will receive Android 7.0 Nougat