How to unlock the Samsung Galaxy S4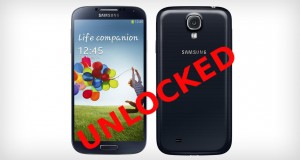 Today, we're bringing you a video with a guide step by step about how to unlock your new Samsung Galaxy S4 for free. If you follow the steps in this video, you will be able to use your Galaxy S4 with any carrier, changing the sim without any problem. You only have to enter in menu ServiceMode and after less than two minutes Samsung Galaxy S4 will be unlocked. It seems Samsung is going to disable this option menu in future firmware versions. So, if you want your device unlocked, go quickly to follow the steps of this video-guide.
There are many benefits to unlocking your mobile phone
Save money
An unlocked mobile phone allows you to use any SIM card on any network. So, you can choose the best and cheapest tariffs that you want at any time becuase you don't have to stay with any carrier for a long time. You can change it whenever you want.
Increase resale value of your phone
If you are thinking to sell your phone, now or in future, you have to take into account that an unlocked phone can be sold has a better market value in front of any locked phone.
Secure method
Unlocking your mobile phone is a legal process and there are no risks to make it. For all these reasons, we recommend you to unlock your device. But this is your choice. Enjoy this!
Video-How to unlock the Samsung Galaxy S4
Hexamob
Rooting for android
Source