How to Root LG G2 Mini
LG G2 mini ( LTE D620 / LTE D620R / LTE Tegra )
LG G2 Mini is, as its name suggests, the version of the LG G2 model in a much smaller size than its big brother and in a more affordable price that meet all possible demands of smartphones. On sale from April 14.
Processor:
Qualcomm Snapdragon 400 Quad-core 1.2 GHz Cortex-A7 with GPU Adreno 305.
Snapdragon is the platform for tablets, smartphones, smartbook devices and smartwatches created by mobile technology company Qualcomm. The 1.2 GHz represent a wave amplitude within the acceptable limits for this type of Mini model, while the quad-core processor is reflected in the ability of processes that it can perform in a given time. Here, it performes four times more processes than a single-core processor, and that makes it very powerful. It also has GPU Adreno 305 for videogames with good graphics, especially remarkable for those in 3D.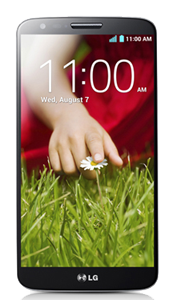 Display:
IPS LCD 4.7 inches capacitive touchscreen and a resolution of 540 x 960 pixels with 16M colors.
It is a mini Smartphone with a big screen, almost 5 pixels screen, albeit with a lower resolution in comparison. It has a capacitive touch sensor for easy handling.
Storage:
8 GB, expandable up to 32 GB with MicroSD card.
Storage or internal memory is in terms of PC what we know as hard drive. In this case the 8 GB storage with possibility to expand up to 64GB by adding a microSD card represent an acceptable internal memory.
RAM:
1 GB.
In RAM are loaded all the instructions that processor executes, so the more GB you have the better. In this case LG G2 Mini RAM isn't very spectacular.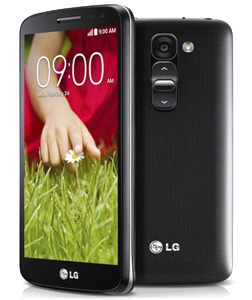 Camera:
It features 8 megapixel rear camera with resolution of 3264 x 2448 pixels and 1.3 megapixel front camera.
LG G2 Mini camera is quite similar in terms of size to the concurrence; however it stands out for its features: autofocus, LED flash, geo-tagging, face detection, panoramic photos, HDR photography equipment, video 1080p in rear camera and 720p on the front.
Connectivity:
4G, NFC, Wi-Fi 802.11 a/ b/ g/ n/ ac, Bluetooth 4.
These are all the types of connections it supports. 4G indicates that this mobile uses a system and a fourth-generation network, converging wired and wireless networks, including Wi-Fi or Bluetooth. With One-Touch you can enjoy and share on other devices what you want from your Tablet.
In addition to these features, LG G2 Mini has a 129.6 x 66 x 9.8 size; it's water-resistant and dustproof; it is a bit lighter than competing models (121g); it has a 2440mAh battery; FM radio and features the Google Android OS 4.4.2 KitKat.
In short, LG G2 Mini is a great success as a lowcost terminal of its flagship LG G2 and in terms of screen change is almost imperceptible.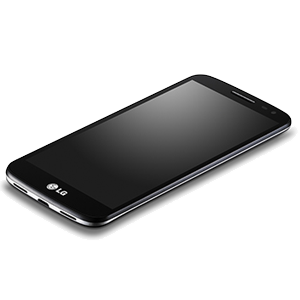 How to root LG G2 Mini
1. Format the external SD card using the card reader on ext2. If you're using Windows, install MiniTool Partition Wizard downloading it from the "Download sources" at the end of this article. With it you can format the SD card.
2. Download the update.zip file and move it to the ext2 SD card. You can use the Ext2Fsd tool for it to mount the ext2 partition on Windows 7. Then move the update.zip file.
3. Install LG drivers if you didn't.
4. If you don't have ADB on your computer: Install Android SDK or just download and unzip ADB.rar.
5. Enable USB debugging mode: Settings > General > Developer options > USB Debugging. If you don't see it this way: Settings > General > About phone > Common > Software info and tap five/ten times in the build number.
6. Connect your phone to your computer and allows USB Debugging mode if it asks.
7. Open ADB by clicking Shift key and right-click on the ADB folder, and select the Open command line option.
8. On the opened window type the following line and press Enter: adb devices. Then type the following lines and press Enter after each one: adb shell reboot recovery
9. The phone will reboot in Stock 3e recovery.
10. Unplug the phone and connect the SD card.
11. In recovery choose the option that says "apply update from external SD card" > update.zip.
12. Then select "reboot system now" and the phone will reboot rooted.
If you are looking for other rooting methods, visit our section called "How to root: Root your Android phone tablet. What is root?" where you can find all the rooting methods for smartphones, tablets and other mobile devices including the latest and most popular phones of the moment.
Download

Check if your LG G2 Mini is rooted correctly using our app "How to ROOT".
Download Android USB Drivers app

Download sources
DOWNLOAD DRIVERS Ads
---
Remember, you must ROOT your Android device at your own risk.
Source
Legal conditions
Hexamob is not responsible for any damages caused directly or indirectly by a rooting method. Any action for rooting your device is done it only under your responsibility. We recommend that you read all the instructions related to each root method and follow them step by step as indicated by the developers. If you have any question or need support, on every page there are links to the developers of each method. Android rooting method LG G2 Mini