How to customize the home screen in Windows Phone
How to customize the home screen in Windows Phone
The Home screen (or Start screen) is where you have shortcuts to the most used applications. Windows Phone allows us to fully customize this screen, adapting its contents to our needs.
The Let's see here how to pin and unpin windows to the start screen, how to resize and move them and how to change the colors of these windows.
How to pin windows to the Start screen
The We can pin all kinds of elements to Home, including games, apps, web addresses or contacts, among others. Pining games, applications or contacts is very easy, we just have to press on the element until the "Pin to start" option appears. In web addresses, we need to go to "More" (… ) and look for the option to "pin to start".
How to unpin or move windows in the Start screen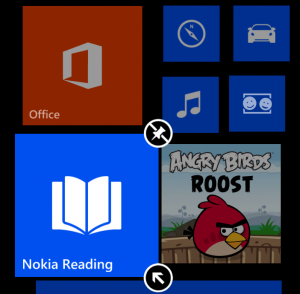 The Windows in the Start screen menu can move freely on the screen, arranging them as you like. If you press on a window, the option to unpin the window or resize appears. If you click on the option to unpin (upper corner), the window will disappear from start menu (although we can pin it again at any time).
The If you click on the arrow (lower corner), it changes its size. At any time we can move them by dragging them along the Start screen window.
Changing the accent color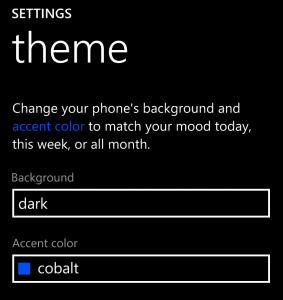 The Windows Phone offers 20 different colors to customize your Home windows and other elements that display accent colors, such as the application list or messages. To change this color, we can go to the settings menu that can be found in the application list. In the settings menu, we need to go into "Theme", where we will find the option to "List accent color".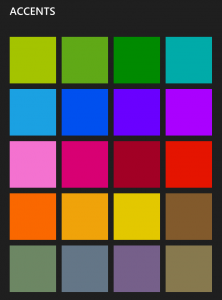 The Moreover, in the "Theme" menu, we can also find the option to change the background color,. We can choose it to be clear (white) or dark (black).