Hexamob's Black Friday for more than 90000 products
In Hexamob we have been investigating and we bring you the best of Black Friday in mobile market. We have found the best deals, the biggest discounts and the lowest prices for you.
We have compare 91,413 products from 7 merchants and found all the promotions. But not only that, you can check all the products with discount from every merchant, including the cheapest online stores. These are: Aliexpress, Bonanza, BTshop, Buymobile, Ebuyer.com, GearBest and Wilco. Among the featured products are: the Mpie i9199s for only $83.03, the ASUS ZenFone 2 for only $218.16, the Huawei Ascend Mate 7 for $667.77 or the Jersa N8 smart watch phone at $80.44.
But as you can see by following the link in the first paragraph, It is not only dedicated to smartphones and smartwatches, there are also tablets, HDMI adapters, film screen protectors, 3D printers, cases for smartphone, radio for car, jack audio aux, extra battery, charger cable, MP3 players, LCD screens for smartphone, 3D USB wired gaming pptical mouse, etc. And you can order every search by relevance, product rating, price (ascending and desdending), and category of product.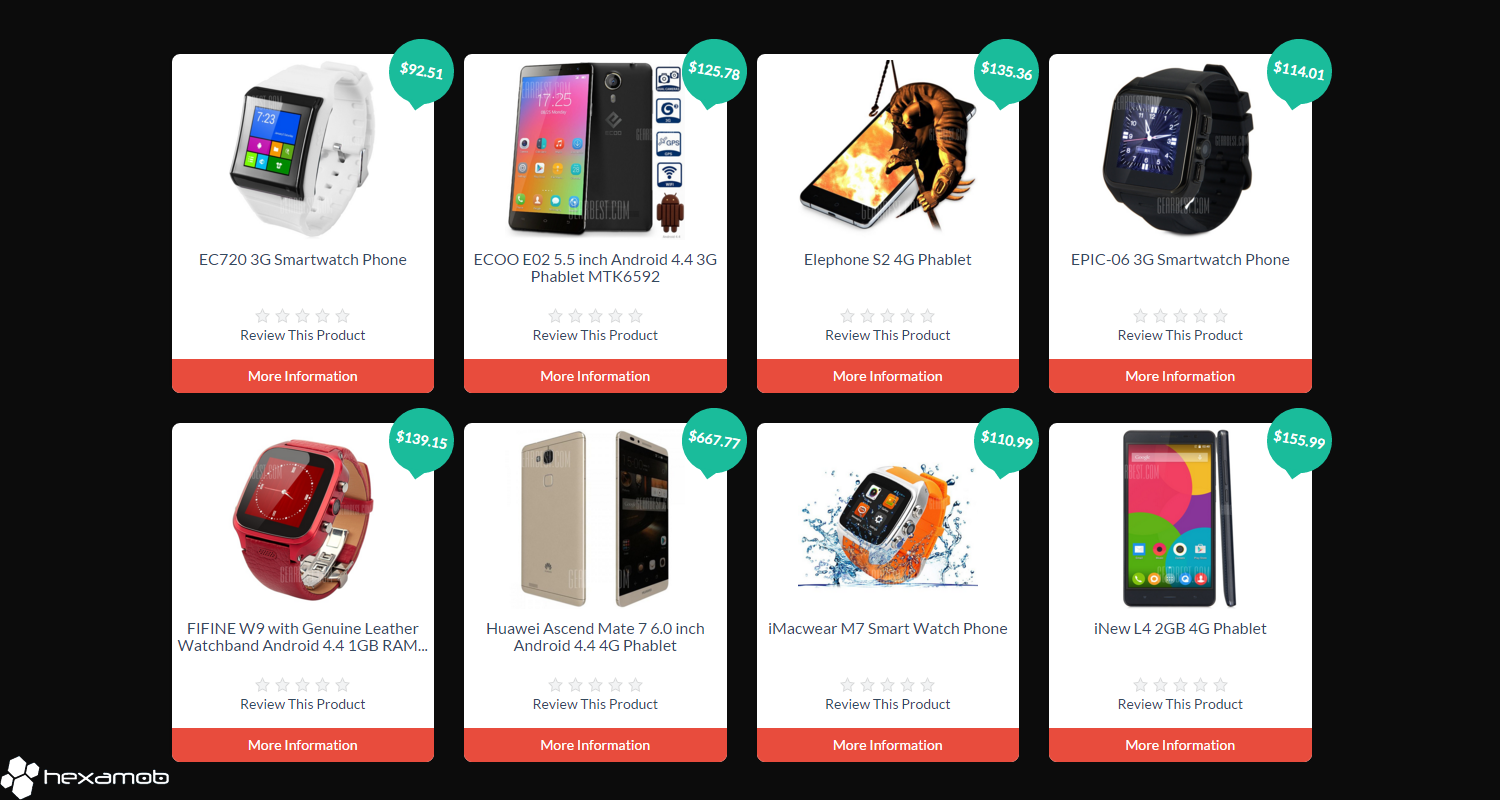 With this guide we aim to facilitate the search and help you find the best prices of devices and goods you are looking for. If you want to succeed with the best gift this Christmas, try this, you will find tablets, smartphones and smartwatches. They have become an indispensable device for any geek and barely for any person. Take advantage of these crazy days of technology to enjoy a good discount.
For those who do not know, Black Friday is the day in which the shopping season holiday begins in the United States. It comes one day after the day of "Thanksgiving", celebrated on the fourth Thursday of November. Currently, it has crossed borders and at this time it has become a day of international offers and discounts, thanks to the Internet, which allows to investigate all available prices and find your best choice. And we want to help.
Hexamob's Black Friday for more than 90000 products