Google gives free music and even a Chromecast if you use Android Pay
If you want a chance to win a Chromecast device or free music in Google Play, be sure to have on your smartphone Android Pay and do not forget it when you go do your shopping in the coming weeks.
Recently the company from Mountain View has launched a new promotion, and it is a gratification by using its mobile payment application often. And these are all the details of the new promotion, which Google gives to Android Pay users a Chromecast and promised free songs if they pay things through the app. Problem: Google is limiting geographically this wonderful promotion, and it is because the software that allows payments directly from your smartphone is a service that is currently available only for the United States, however, presumably soon it will be extended to Australia and then in other countris, hopefully.
In this regard, you can view this commercial strategy pursued by the US company, it tends to be due to eagerness to promote its lightweight streaming devices and mainly encourage users to use Android Pay in different ways. According to information provided by some websites, Android Pay Rewards is a new feature in Android Pay that rewards users for the frequency with which they use Android Pay.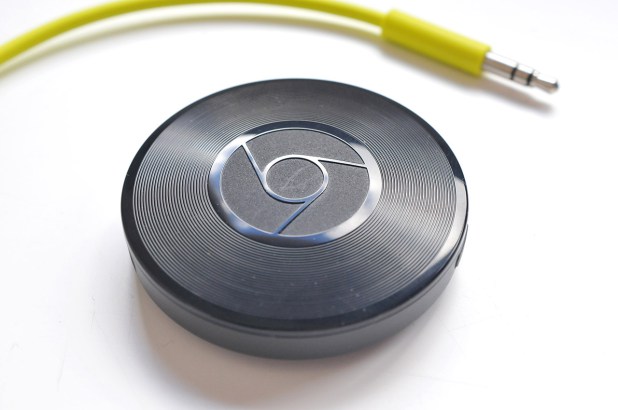 But hereby it is given on first use, the consumer gets a free song for Google Play Music, and the same reward is repeated in the second and sixth use gradually. In this regard, the tenth use where offer is really becoming interesting because it means then users get Chromecast, for free. So, Google gives, in the promotion, Chromecast and music in the Play Store, but this offer has a deadline of February 29 this year.
For the winners of a Chromecast, Google grants $35, the full price of the streaming device. With this amount, you can buy one of the new Chromecast 2015, including Chromecast Audio. Under the rules of the promotion, you may win a prize before make ten purchases. Users need to have at least five minutes between each payment. A user will win only one prize.
Google gives free music and even a Chromecast if you use Android Pay