Google Duo released for Android and iOS, the app that simplifies video calling
Google Duo intends to simplify the chat on iOS and Android, allowing you to make video calls, 1-on-1 even between different platforms. The idea is very simple: no need to make an account, you do not have an username and password, just tap the icon of the app, enter the phone number (or pick from the address book) and you're done.
Google released Duo chat app on iOS and Android. Presented at the last edition of the conference for developers Google I/O 2016. Duo is a video call app which aims to simplify the chat, challenging FaceTime on iOS, but is also used to make video calls, 1-on-1 even between different platforms, just by having the possession of yourhe phone number. Duo was unveiled along with the intelligent messaging app named Allo, that blends artificial intelligence (AI) and machine learning.
Introducing Gmail in 2004, the search engine from Mountain View has become the number one form of electronic correspondence in the United States. But the email is losing ground in front of the spread of messaging apps, the arena in which Google has so far failed. The Duo app works on both Wi-Fi and on cellular connection, and switch between them, adjusting the video quality depending on the speed.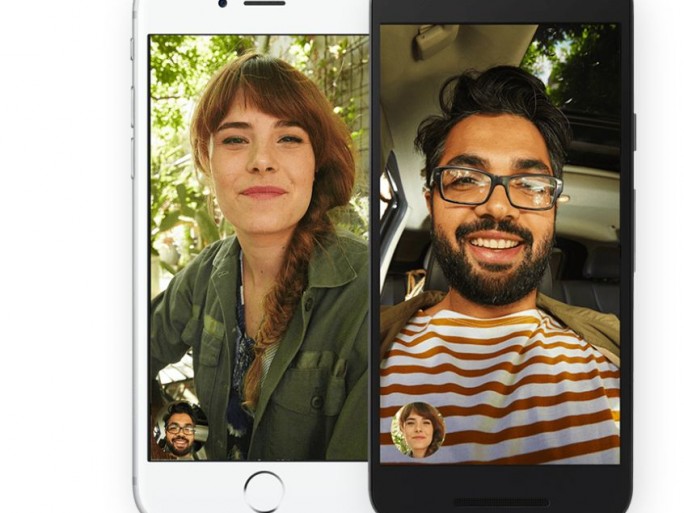 Hangouts so far limited the adoption, demanding a Google Account or a Gmail address; now Duo is sufficient to know a phone number contained in the phonebook of your smartphone, like WhatsApp. WhatsApp and Facebook Messenger, Microsoft Skype, and Apple FaceTime have tapped the phone numbers to grow faster. But Google has not forgotten to put an eye on the issue of privacy and security: all video calls are in fact encrypted end-to-end.
The Knock Knock feature allows the recipient to see who called to decide whether or not to answer the video call. Before you accept or decline the invitation answering, it is offered an advance of eye contact, to contextualize the call. Google Duo has good intentions but the market will decide its success or not. The application is doing a gradual release and right now you can register to be notified of its actual availability, which should take place within a few days.
Google Duo released for Android and iOS, the app that simplifies video calling