FIFA 17 available for Android as FIFA Mobile Football
Electronic Arts had promised in the month of August the release of the new title 'FIFA' for mobile devices on both Android and iOS platforms later this fall. In the first weekend in September, the game was released on Google Play, and is now available for Android devices.
Beyond what could be expected, the game was not called 'FIFA 17 for Android' or 'FIFA 17 Mobile', but the name officially selected was 'FIFA Mobile Football'. Probably, EA wants to differentiate well this version created for smartphones and tablets from 'FIFA 17', available for consoles and PC counterparts, whereas the gaming experience is very different between smartphone and desktop/console.
EA promises to fans of the saga that "this year FIFA is even more extensive and better than ever" with a new version rebuilt from the ground up exclusively for mobile devices, with less than 100 MB to download (and therefore downloadable without a WiFi network). With FIFA Mobile Football you can create and manage your own team, play head to head challenges and discover new content every day. And it's possible to become the coach of your favorite team and take advantage of a new approach to the creation of the players, with the possibility of making changes to the starting lineup and quickly change tactics before every game.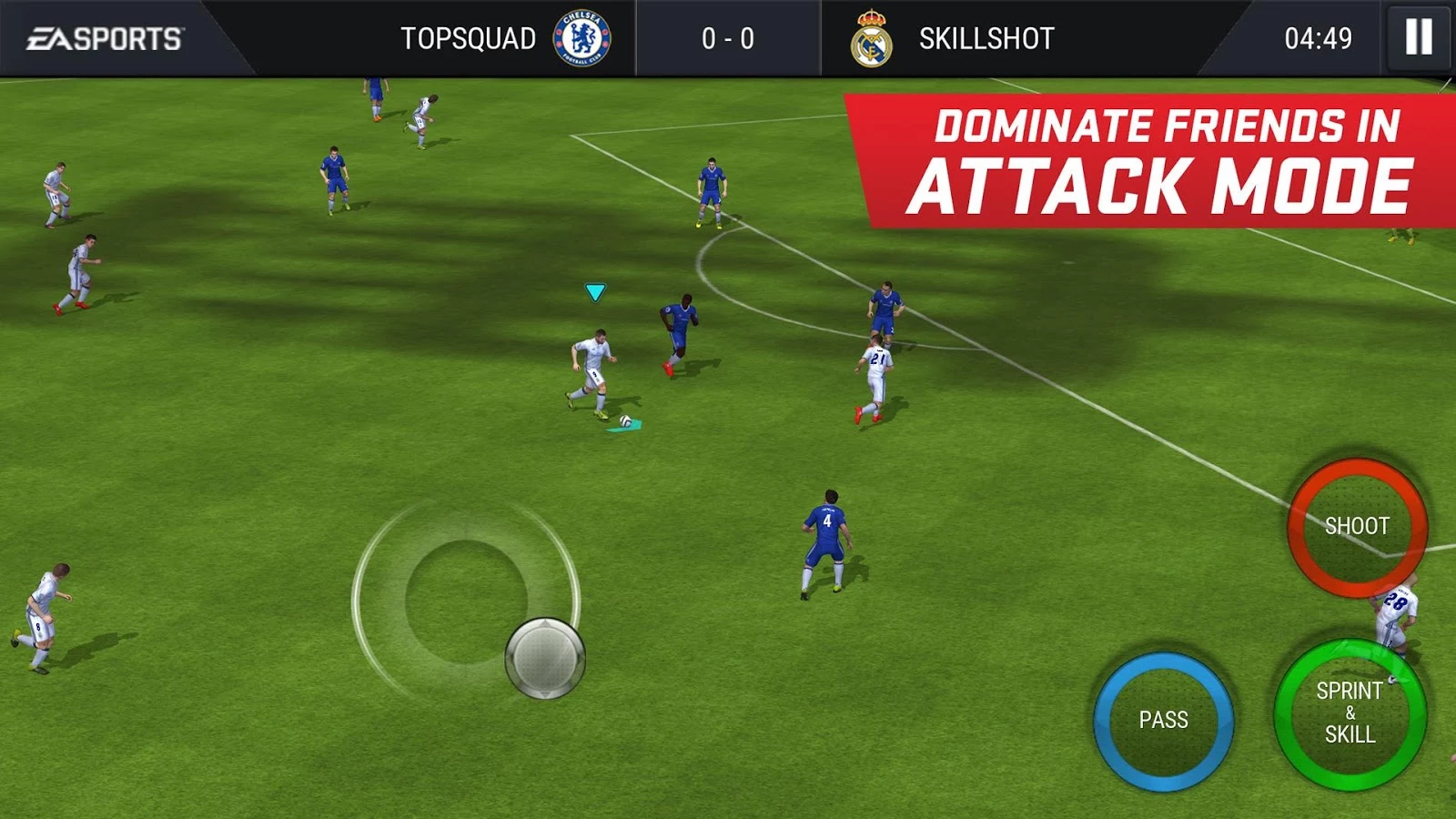 EA on FIFA Mobile Football has introduced a new level of competition with the Attack mode and you can join fast live events that change every now and try to win prizes, additional packages and player objects. In order to make the gaming experience to FIFA the best anywhere on mobile devices, EA has announced the availability of 30 leagues, 650 teams and 17,000 real players.
Although 100 MB to download the installation package are few and you can download the game using the data network if WiFi network is not available, FIFA Mobile Football requires a permanent Internet connection to be used. The game also requires the acceptance of the Privacy Policy and Cookies, the Terms of Service and the Agreement of EA license, and contains in-app purchases direct links to the Internet and social networks reserved for users over the age of 16 years. FIFA Mobile Football is available for free download via the Google Play Store for mobile devices running Android 4.1 or later.
FIFA 17 available for Android as FIFA Mobile Football