Facebook is developing a news reader similar to Flipboard. Facebook reader?
Wall Street Journal has published an article which says that Facebook could be preparing a news reader to add it to its range of integrated apps in the Facebook ecosystem. This new app would have the name of Reader , or Facebook Reader and it would try to compete with other news readers like Flipboard, Feedly, Pulse, Taptu, etc … Actually, it's just a leak but there is no doubt that it could be a good way to keep users of the Mark Zuckerberg's social network continuously connected to their Facebook profiles, more so considering the fact that the Facebook app on your smartphone allow you not only to be aware at any time over comments made by family, friends, websites to which you are following, etc … you also would have the possibility to read news into Facebook app without having to exit from it to go enter into apps like Flipboard, Feedly or Pulse. Perhaps one of the goals of Zuckerberg is that, dont require users to exit from Facebook to take other actions that are carried out on their smartphones.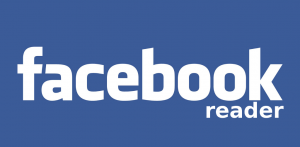 My question is: Can Facebook develop a news reader better than Flipboard? Of course, they will have to work very hard to get it because
Flipboard
has a very high number of users who are hardcore readers news from that application and incorporates both the functions to read, share, search for news , etc …which are very complete. Furthermore, Flipboard has a style and aesthetics very good. However, it's true that social network
Facebook
starts with a big advantage because it has many more users than
Flipboard
and maybe not all but some of them are according to read the news from
Facebook
instead of leaving it to enter
Flipboard
. We expect shortly to receive official news to comment further details.