Eternity Warriors 3 available for iOS and Android
Eternity Warriors 3 available for iOS and Android
Eternity Warriors 3 is now finally available for Android. The third installment of the series has come to Android after a very good reception on Apple devices.
The game's story continues from the previous series, where we cleaned Udar land of demons. Now we find that the last of the great dragons has been corrupted by evil magic and freed the sword of eternity, spreading a terrible evil into the world. The Lord of Hell, Mawzok'Kahl, was proclaimed heir of the world, and has set his sights on Udar's kingdoms.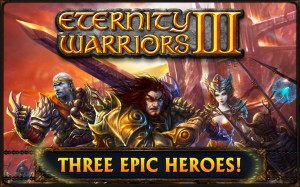 The main novelty of this third release is the three heroes we have to fight the demons that lurk Udar. We can choose to fight as a strong warrior, a powerful mage or an agile monk. Each character has four unique skills to face the hordes of demons. In any case, our character will go well armed and he will level up by killing enemies. The amount of life also will increase, as well as the weapons you have. However, if you don't want to wait, you can upgrade via in-app purchases.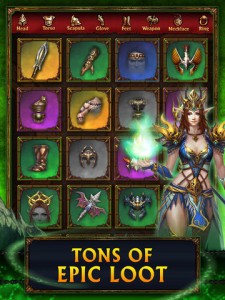 The best aspect of this game is the graphics. Eternity Warriors 3 continues the tradition of detailed and different animations and the 3D graphics are even better than in past editions.
In Eternity Warriors 3 we have three different realms to explore, where we will find thousands of objects to loot while participating in tournaments against other players and clans. The game features a live chat system to talk to other players, but you probably will miss a multiplayer mode in which there was a real system of online co op or PVP.
The game is available for iOS and Android devices. You can download Eternity Warriors 3 for free from the App Store or the Google Play respectively.