Elephone P7000, iOcean x9, NO.1 S6I review from 1949deal
Today we bring, thanks to 1949deal, three smartphones with awesome specifications and prices that you will not find anywhere else. These are the Elephone P7000 (and a big promotion too), the iOcean X9 and NO.1 S6I, all 64bit high-end phones. Here we show you prices and discounts available for each product:

– Elephone P7000 Price: $229.99 (€209.75) $5 coupon code: 1949deal2013 Expiration date: May 20, 2015 Shipping time: May 20, 2015 Status: in presale
– Elephone P7000 Big Promotion From 13th May, 1949deal will provide Elephone P7000 with $159.99 every Wednesday. Option 1: With ELE code, price is $159.99. No free gift. Option 2: Standard, price $229.99 with free gift, leather case, tempered glass, two year warranty. How: Reserve and Get ELE code from Elephone office web: From: 4-25 to 5-11. Once you got the code, go back to 1949deal store, order Elephone P7000 with Option 2 Standard. Then they will change price to $159.99 for you. Special Event only on 11th May.
– iOcean X9 Price: $249.99 (€227.99) $5 coupon code: 1949deal2013 Expiration date: May 20, 2015 Shipping time: May 20, 2015 Status: in presale
– NO.1 S6I Price: $122.99 (€112.17) $5 coupon code: NO1S6I No expiration date now. Status: in stock
Elephone P7000
Elephone P7000 is an interesting phablet (for size) with an OTG 5.5 inch screen and FullHD resolution of 1920 x 1080p backed by popular Octa-Core MediaTek MT6752 SoC of 64-bit, at 1.70 GHz (Cortex-A53) attached to 3 GB of RAM and 16 GB of internal storage expandable. It is impressive. The P7000 is built with a brushed alloy body. The back looks like it has a texture as if it were made of stone, similar to OnePlus One, with dual camera, actually a 16 megapixel rear camera with a fingerprint sensor and a front camera of 8 megapixels. The body itself measures 155 x 76 x 9.2 mm, which provides enough place for two SIM cards, SD card and battery of 3200 mAh, something really fine in terms of autonomy.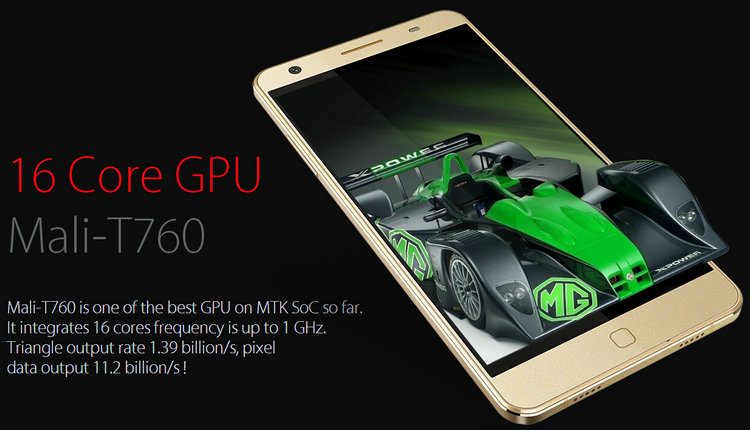 Apart from the Octa-Core processor, it supports LTE networks, FDD-LTE/1/3/7. The rest of the specs remain at the level with the addition of Android OS, 4.4 KitKat version, pledging their quick update to Android 5.0 Lollipop, chassis made of aluminum and it is available in two colors: Elephone P7000 Grey and Elephone P7000 White.
iOcean X9
iOcean X9 also features a MediaTek MT6752 processor of 64-bit architecture and eight cores, accompanied by 3 GB of RAM. This model has an aluminum body thinner than the Elephone's but with a smaller screen of 5.0 inch with a resolution in Full HD of 1920 x 1080 pixels.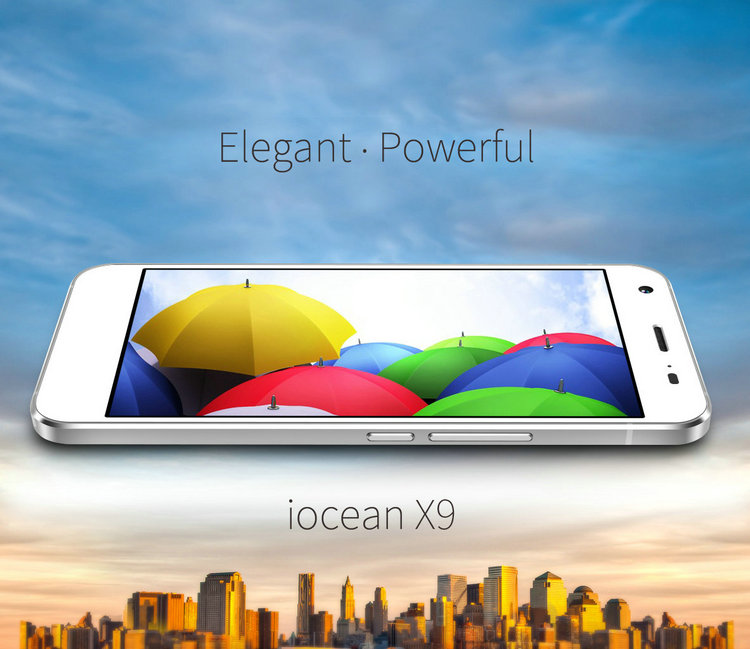 One remarkable thing is it comes with 4G technology and incorporates fast charging technology, a 69% faster than we are used to. It comes with a 13 megapixel back camera and a 5 megapixel front camera, a 2100mAh battery and Android OS, 5.0 Lollipop incorporated, so we can see the intent to position itself in the tops of the upper middle range of Chinese smartphones, as the new flagship of iOcean. In addition, it supports two SIM cards. Definitely a great device, such as for hardware as for the price it has.
NO.1 S6I
Everyone agrees that NO.1 S6I is the terminal that most resembles the new flagship of Samsung (Galaxy S6). The company NO.1 has managed to manufacture a identical device to the Samsung Galaxy S6, with cloned design, in fact, a perfect copy of the Samsung Galaxy S6.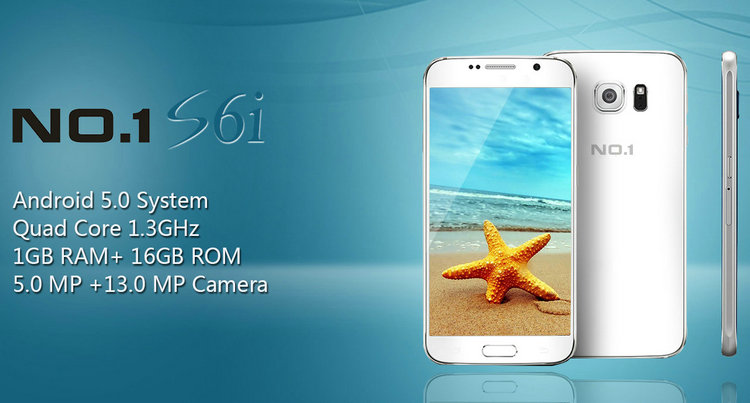 Inside, we find a 16-megapixel main camera with LED flash, while at the front it has a secondary camera of 5 megapixels. Below this case it features a MediaTek MT6582 SoC, coupled with a Quad-Core processor at 1.3 GHz and 64bit architecture. NO.1 S6I screen has a standard size or what is the same, 5 inches with HD resolution of 1280 x 720 pixels.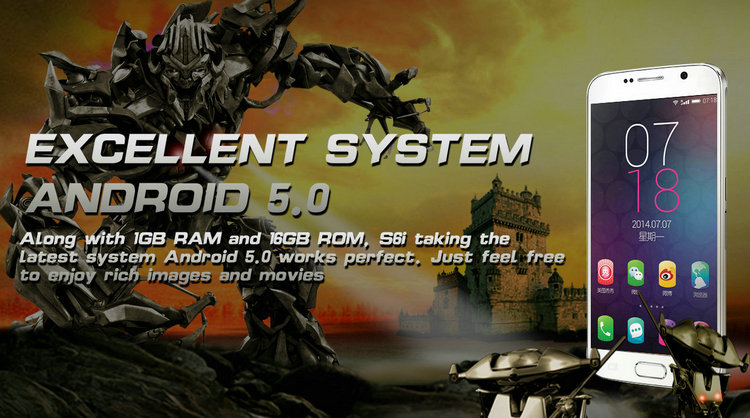 The internal storage memory is 16 GB, plus a 1 GB of RAM to help the processor to go even smoother. NO.1 has opted to incorporate in its new smartphone the Android 5.0 Lollipop operating system. On the connectivity side, it includes 3G, Wi-Fi and Bluetooth, plus a Micro USB 2.0 port and GPS navigation with A-GPS.
Elephone P7000, iOcean x9, NO.1 S6I review from 1949deal