Defender of the Crown available for Android!
Defender of the Crown available for Android!
Great news for all the lovers of classic video games. The computer game developer and publisher Cinemaware has just released the Android version of Defender of the Crown, an adaptation of the legendary game of 1986.
It is a medieval strategy game that keeps all the aesthetics and features of the original version, designed by Kellyn Beck. It is set in England in the Middle Ages, where King Richard has just died and the country is in civil war.
When we start the game, we have to choose a character: Wilfred of Ivanhoe, Cedric of Rotherwood, Geoffrey Longsword or Wolfric the Wild, all belonging to the Saxon faction. Our goal consists on trying to expel the Norman hordes and get full control of England.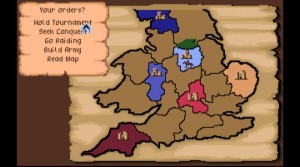 To achieve our goal, we need to join a good army and face many enemies. We may extend our dominion with a direct strategy: besieging enemy castles, or by using more sophisticated methods, like rescuing damsels in distress or participating in tournaments. We may even ask for help from Robin Hood!
Most of the game is basically RPG, although it has some arcade style sequences that give a more dynamic point.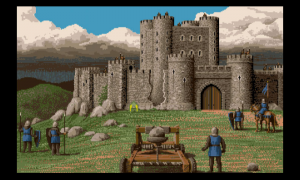 This Android version of Defender of the Crown has kept the original graphics and story, so we can play the same game than in 1986 without using any emulator. For those who are not familiar with it, with the downloaded game is also included the original manual that can get us out of many troubles.
You can download Defender of the Crown for $1.99 from the Play Store. It has a weight of only 1.7 M and it is compatible with Android 2.3.3 and higher.
Source: Nexus23.org.
Via: AndroidPolice.