A classic grocery list: Out of Milk
A classic grocery list: Out of Milk
Out of Milk is a classic of the shopping lists on Android. It is a very practical application that makes our life easier during the shopping trips. We can create multiple lists organized by category.
The application is really useful if we share the shopping tasks with other household members; it can be synchronized with different users, it is compatible with iOS and Android devices, and it also has a web interface available. This is one of the strengths of Out of Milk when compared to other similar apps. If you are syncing the list while you are shopping, the other family members can see the marked products that you have already purchased in the list or they can add new ones, which we can see and purchase at the time.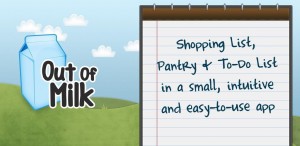 You can make a list either with the products you have to buy or the products we have in our pantry. In this case, we can introduce each product by scanning its bar code, in a quick and simple way, and include the number of units available at all times.
Out of Milk has a history of products in which it stores past purchases' price. It also includes some features that are a step forward, as the possibility to create to-do lists. You can also make lists of your pantry, so you will always have the control of basic household products.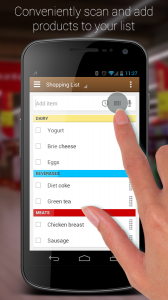 Apart from all these features, the application provides the ability to introduce products manually or by scanning its bar code. For each additional item, you can also include information regarding its price and place them in a category previously created.
The application is free, although there is a PRO version with some extras. You can find it in the App Store and Google Play.
Source: TalkAndroid.